The Handed Down Sliabh Luachra Audio Archive
Rare Audio collected in Sliabh Luachra
The Handed Down Sliabh Luachra Audio Archive consists of individual Audio pieces donated by the Community, musicians relatives and families to the Handed Down Lecture series since 2013 after public appeals were made .It also includes 3 private collections . A box of reel to reel tapes was found in the attic of Denis and Julia Murphy of Lisheen and was donated to the Archive by Julia Mary's nephew Mick Sheehan who inherited the house and discovered the tapes .
Patrick Slattery who visited Sliabh Luachra on holidays every August from 1974 to 1977 with a tape recorder and bicycle has kindly given the Archive his complete Cassette collection with over 30 hrs of priceless memories of older musicians, events and festivals there to be enjoyed.
Archive Founder P.J Teahan who has been collecting and saving audio and memorabilia since 1979 has made all his audio available to the Archive also .
With funding from Kerry Co Library Creative Ireland Awards 2017/2018 the website and Archive was born . In 2019 after a successful application to the Arts Council of Ireland 2020 Traditional Arts Award the monumental and expensive task of digitising and uploading commenced in earnest. We hope you enjoy the treasures contained within and we will continue to add as donated audio arrives and is digitised.
Patrick Slattery
Decades ago I was seen cycling around the Sliabh Luachra area with a fiddle case and tape recorder. Back then I was learning the fiddle and living in England.Having found the "Star above the Garter "LP I decided that was the style of music i wanted to learn.Spending my annual leave cycling around the area with my Sony tape recorder, fiddle on my back and camping gear on my bike.
I would like that you receive the recordings and make them available for your community to enjoy, there are quiet and loud sessions in Dan O'Connell's of Knocknagree, pub sessions with Johnny and Ellen O Leary ,Julia Clifford at various Fleadh Cheoil and others at Scartaglin, Listowel ,Ballydesmond ,There are also house visits and meetings with Maurice O Keeffe and other great older musicians.
I think it would be a shame if this snapshot of Sliabh Luachra music of decades ago should be lost .
Regards
Patrick Slattery.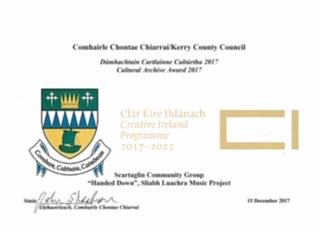 15/12/2017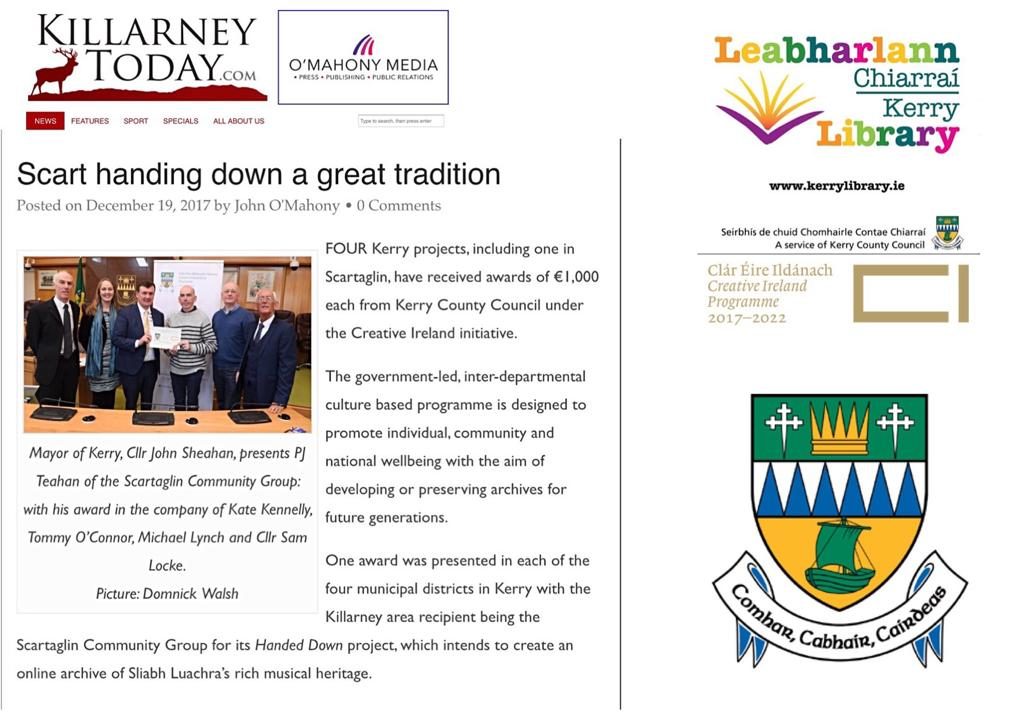 19/12/2016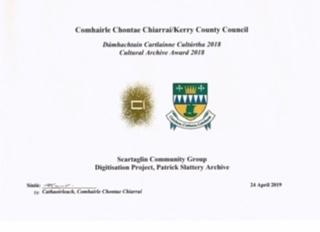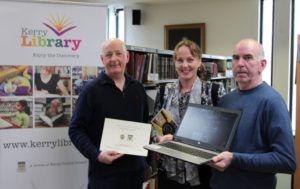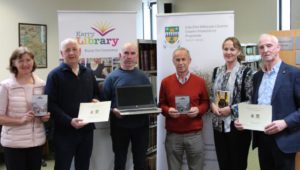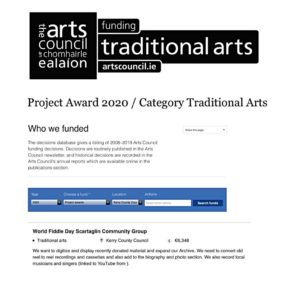 Jan/2020
Click into Soundcloud widget to scroll through entire archive: