April 2021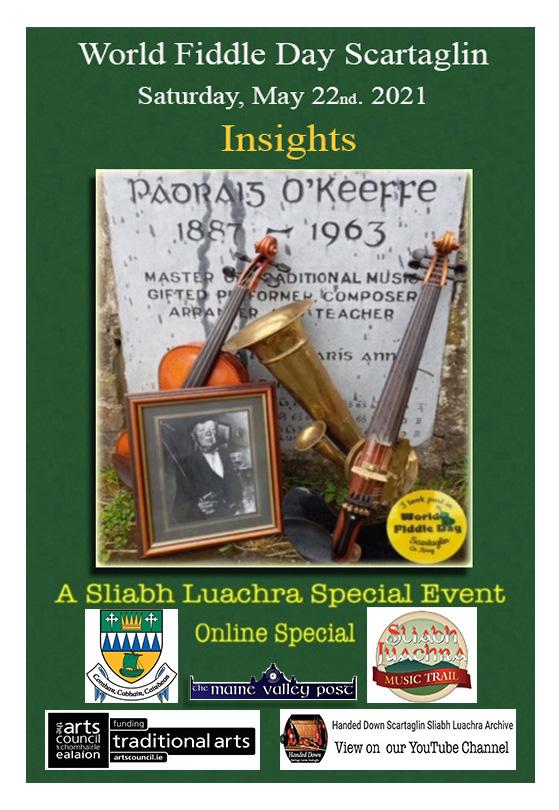 Insights
"To find insights you have to go deeper till you arrive at a moment when you will see it and feel it
because you will be at a deeper emotional place of understanding "
Insights
Join us on Saturday May 21 for a special World Fiddle Day Scartaglin Online Presentation where we will present many insights into the Sliabh Luachra Fiddle Tradition, those who played it and Scartaglin's place in that Tradition both in the past and going forward
With invited guest fiddle players and contributions from all over the world
Thanks to Nickie and Anne McAuliffe for taking the photo and Shaun O Connor and John Reidy for their help with design .
Special thanks to Kerry Co Arts, The Arts Council of Ireland, the Sliabh Luachra Music Trail and the Maine Valley Post  and Richard Nolan of Art Customised for Video editing and online work.
September 15th 2020
Culture Night September 18th at 20.30.
A film made for the Handed Down Sliabh Luachra Archive presented by Maggie Prendiville Keane who threw the question What Was in the Air? around Sliabh Luachra which influenced Pádraig O Keeffe and his playing and teachings.
Featuring an all star cast of influential musicians, poets , singers , journalists and students of O Keeffe .
Peter Browne RTÉ, Lisa O Neill BBC Folk Artist Award winner , John Reidy of the Maine Valley Post , Èamonn O Braoin Gaelgóir, Joe Thoma Artist and Teacher , Eileen Sheehan Poet ,Matt Cranitch Doctrate in Musicof O Keeffe , Joe Creedon member of Cor Chúl Aodh, Breda Joy Writer and Journalist ,Skip Gorman USA musician and the legendary Sliabh Luachra musician Jackie Daly .
Like all good discussions it went off in a tangent and provoked many theories.
Featuring, Singing , Poetry, Slow Air playing , Photo Exhibition and Irish Language this event was a resounding success and a treasure to pass on to upcoming generations.
May 16th 2020
Tune in this evening for World Fiddle Day 2020… starts at 7.30 pm Irish Time, head to the Video Archive Section to view at that time, or watch us on Facebook, or our YouTube page: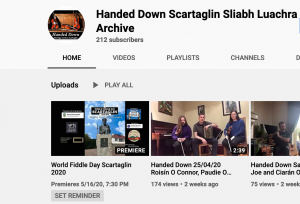 Handed Down Scartaglin Sliabh Luachra YouTube Page
May 5th 2020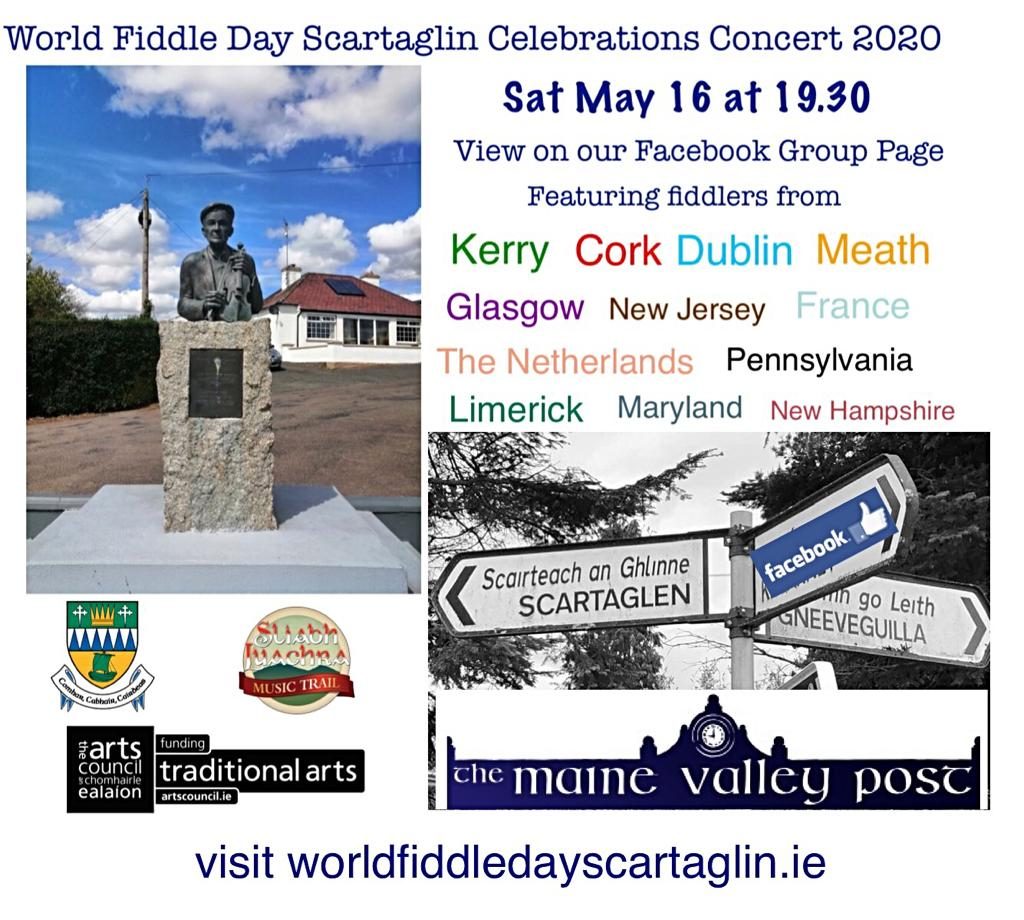 April 27th 2020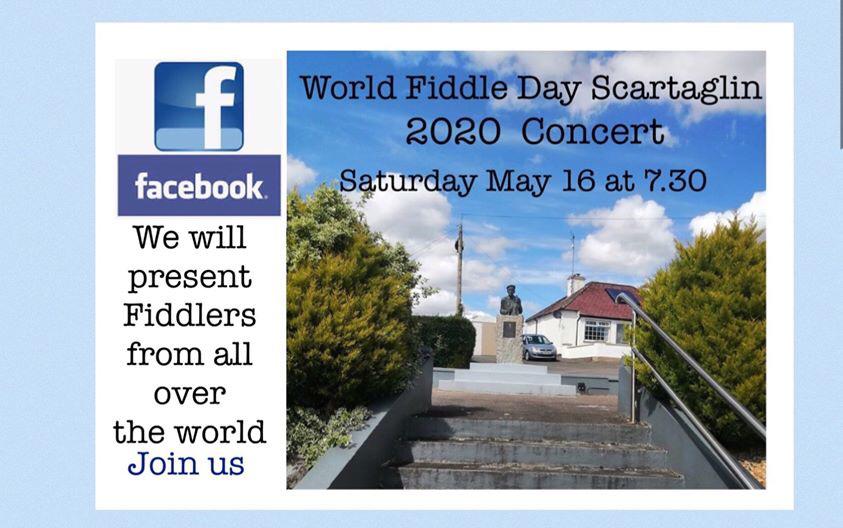 Mar. 25th 2020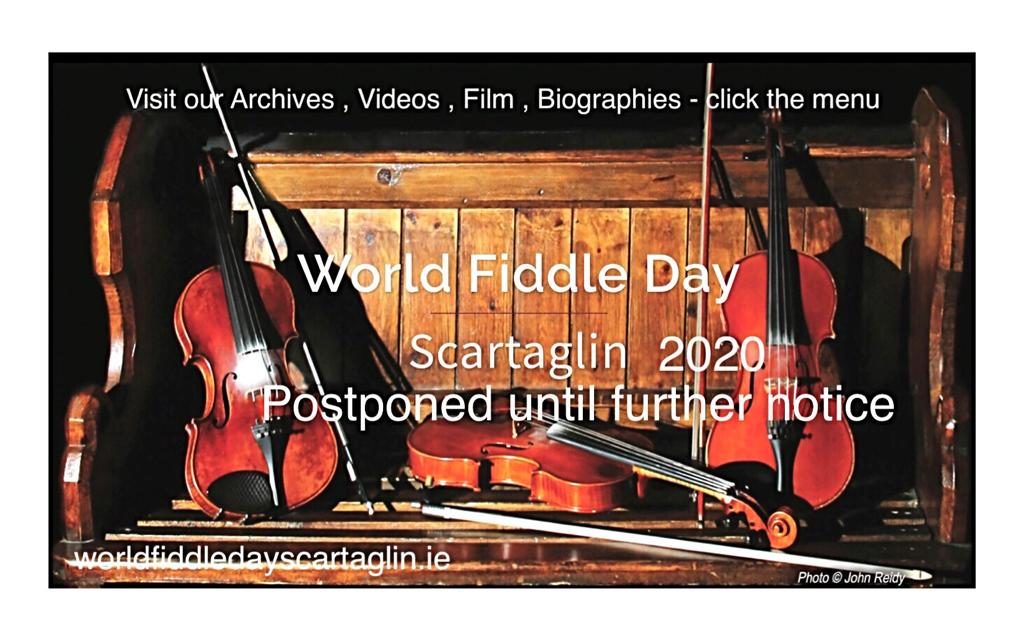 Mar. 12th 2020
Unfortunately, We have no choice but to postpone:

Feb. 5th 2020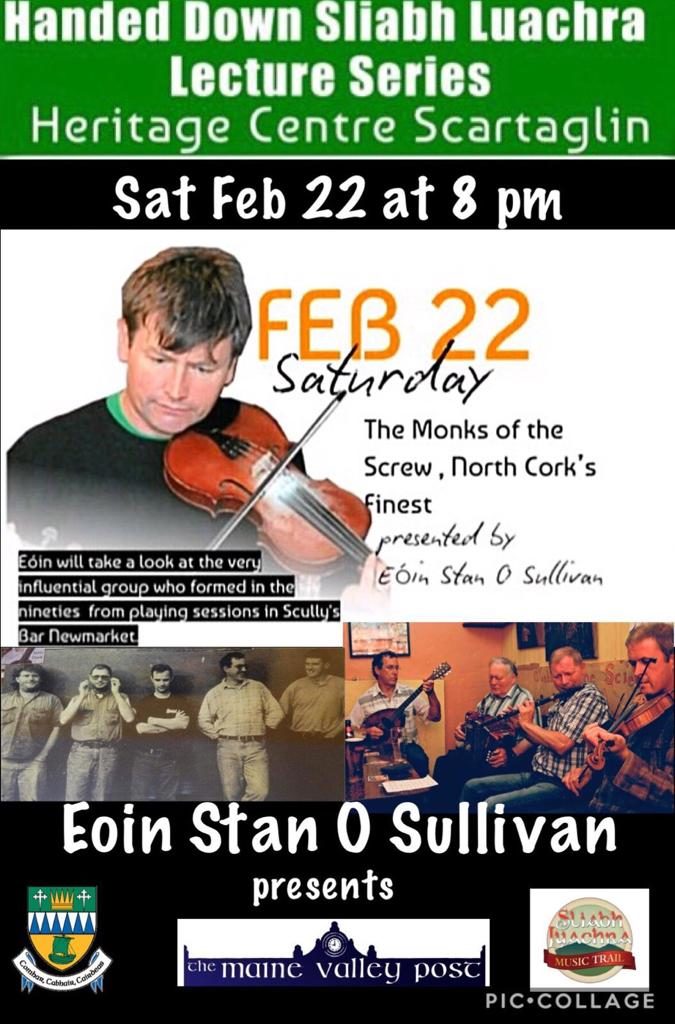 Jan. 13th 2020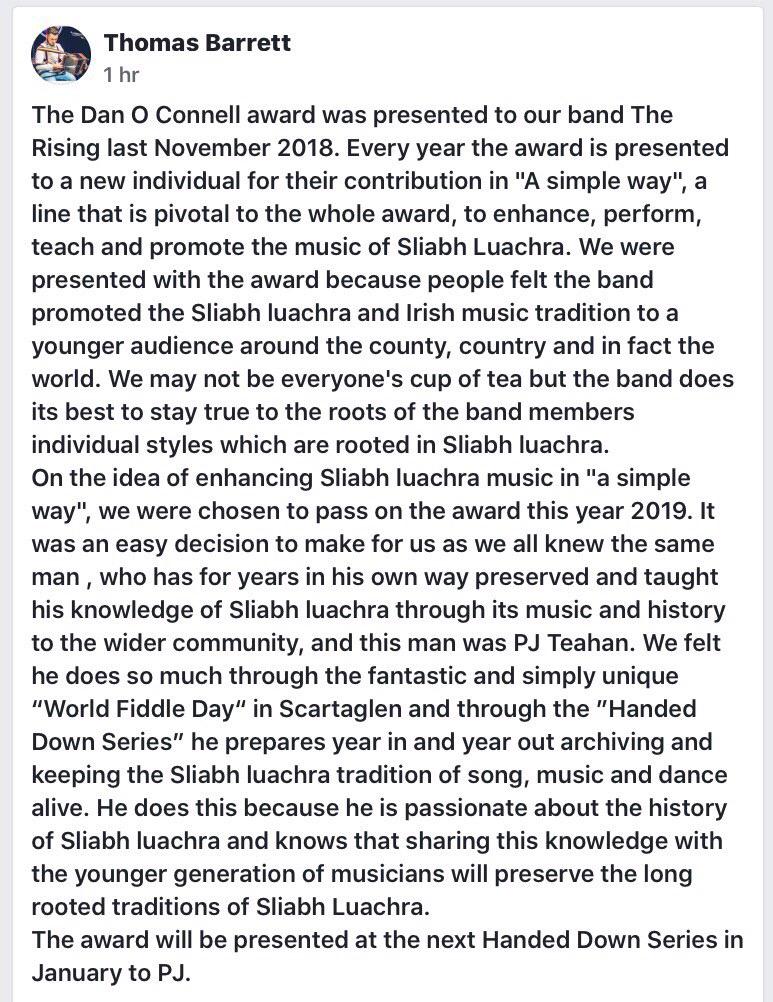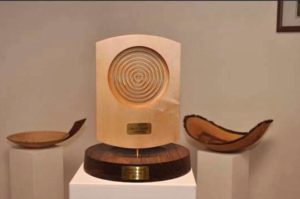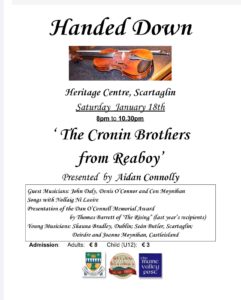 Jan. 3rd 2020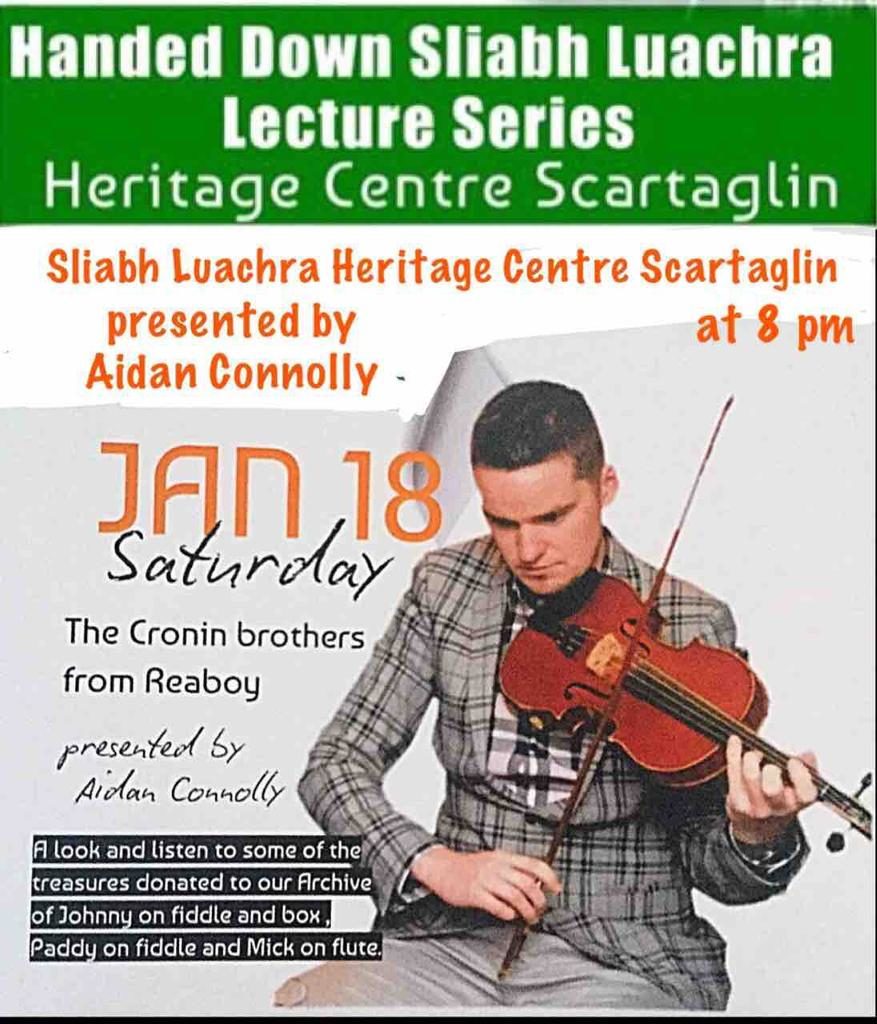 Nov. 15th 2019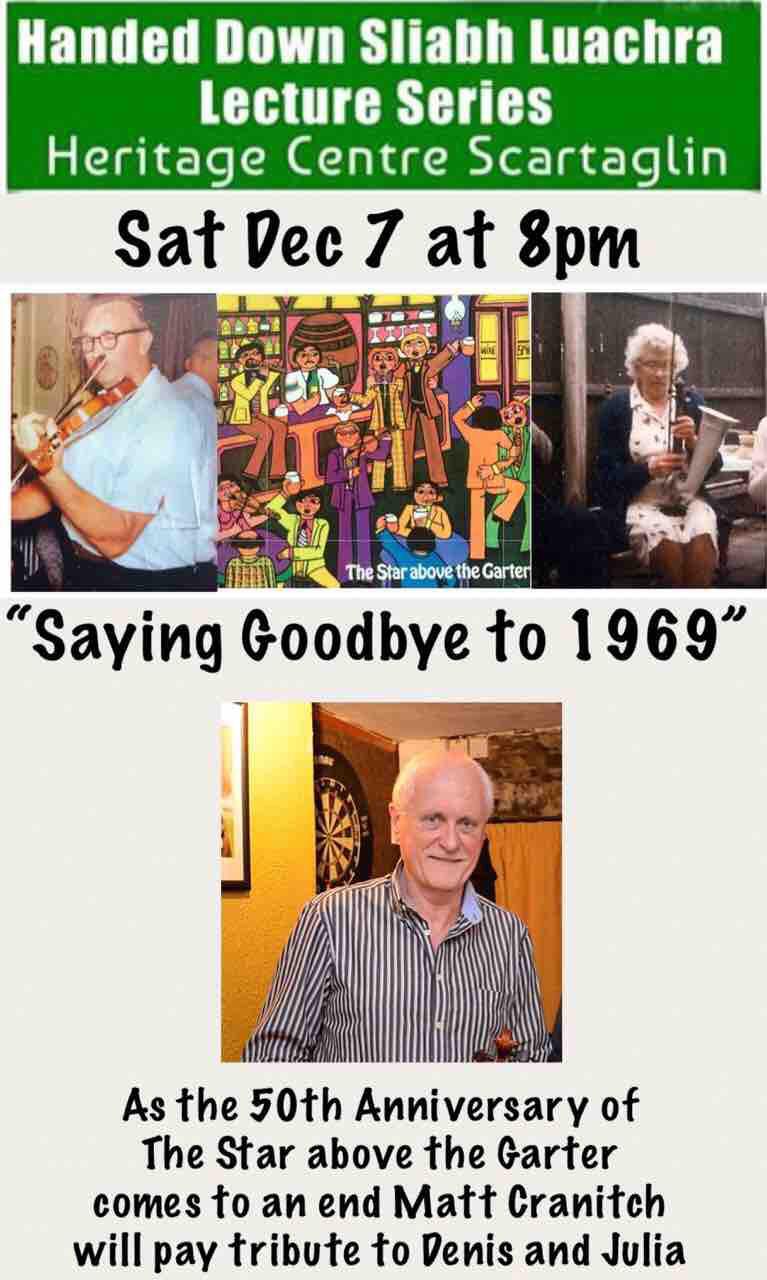 Nov. 5th 2019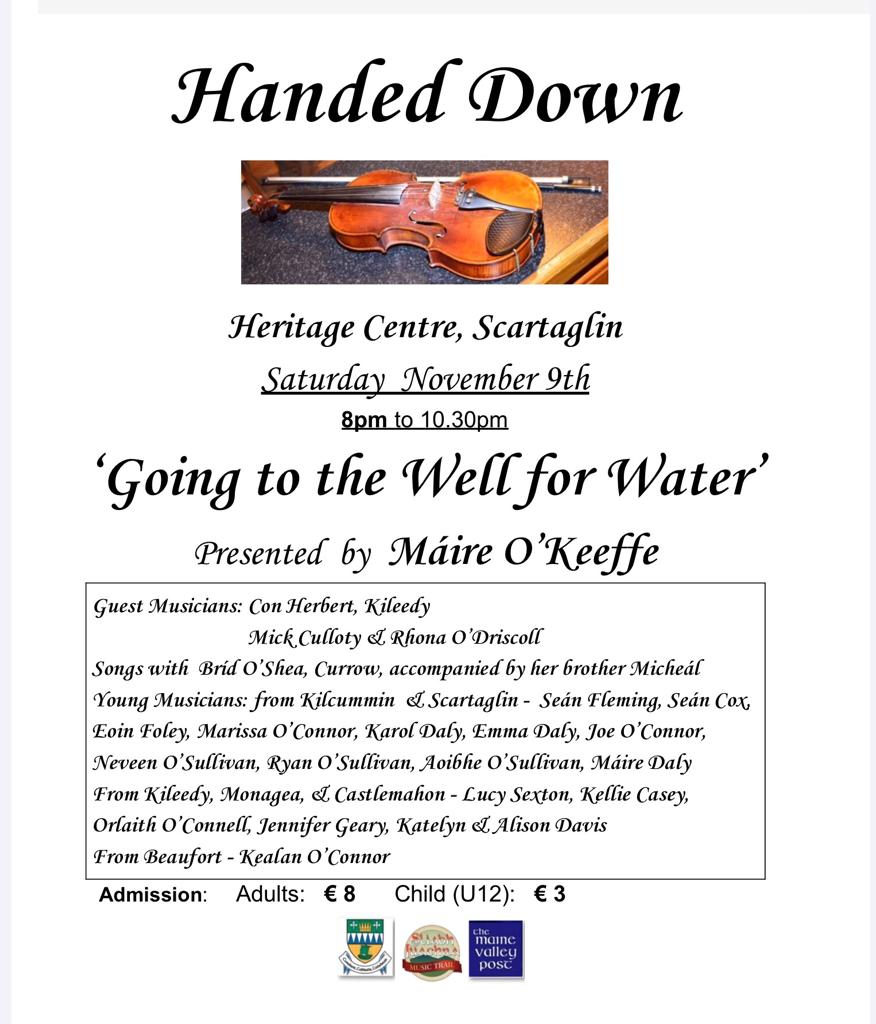 Oct. 21st 2019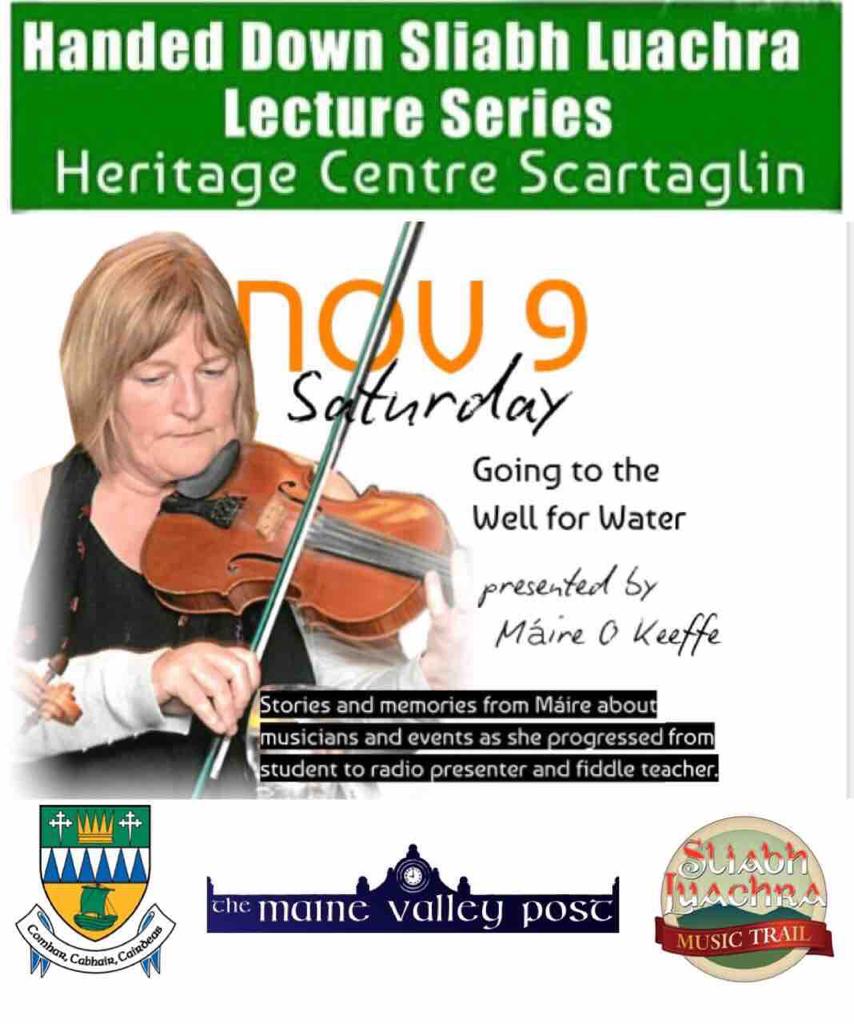 Oct. 9th 2019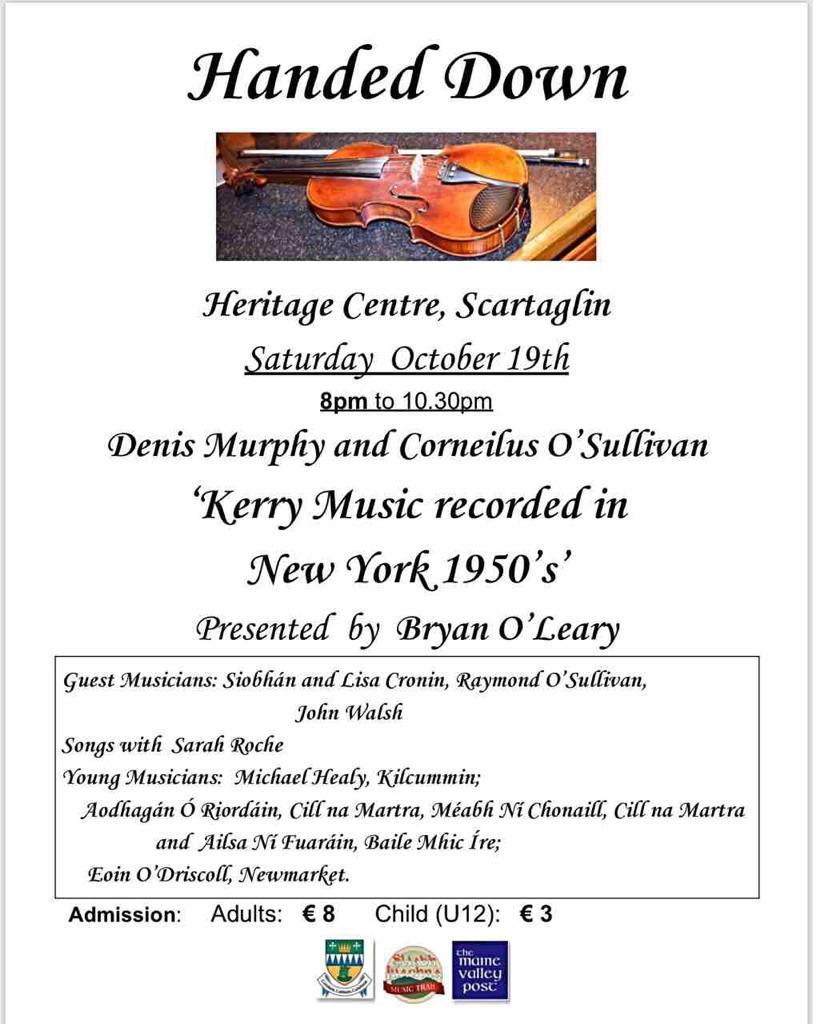 Sept. 20th 2019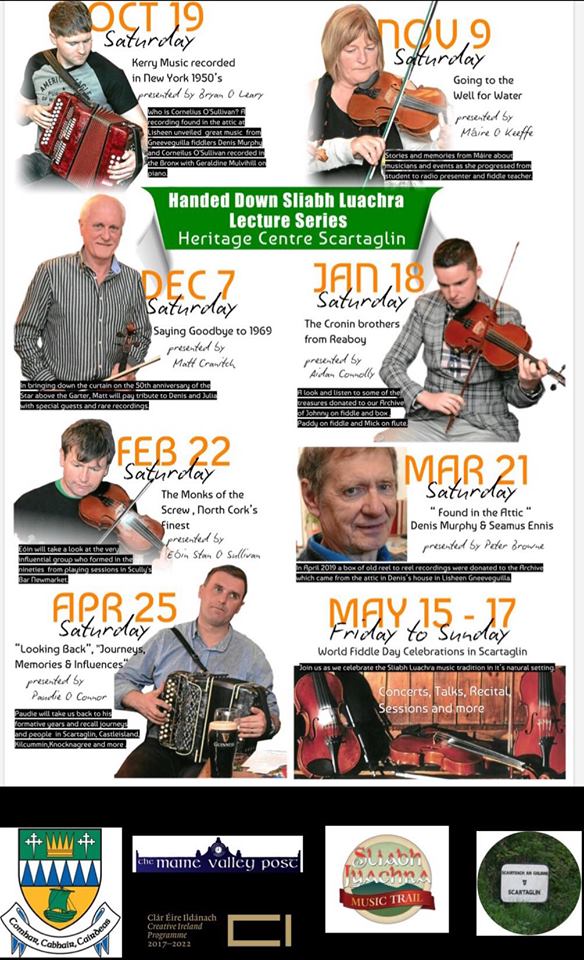 Sept. 4th 2019
Upcoming Events series: