May 2024 News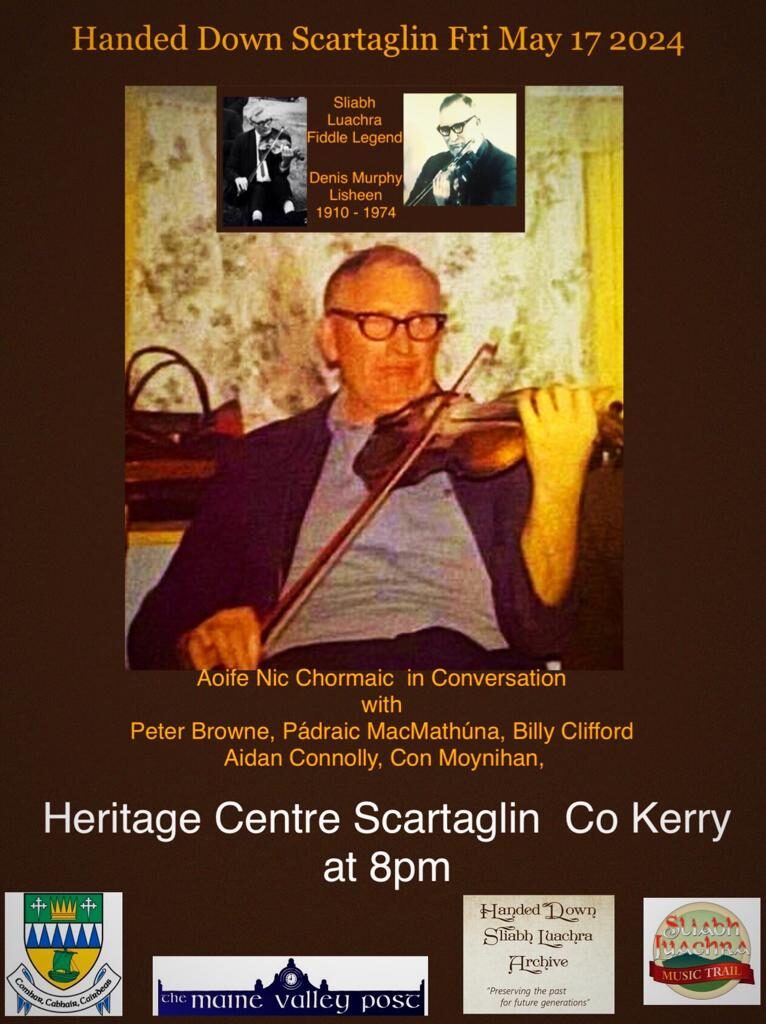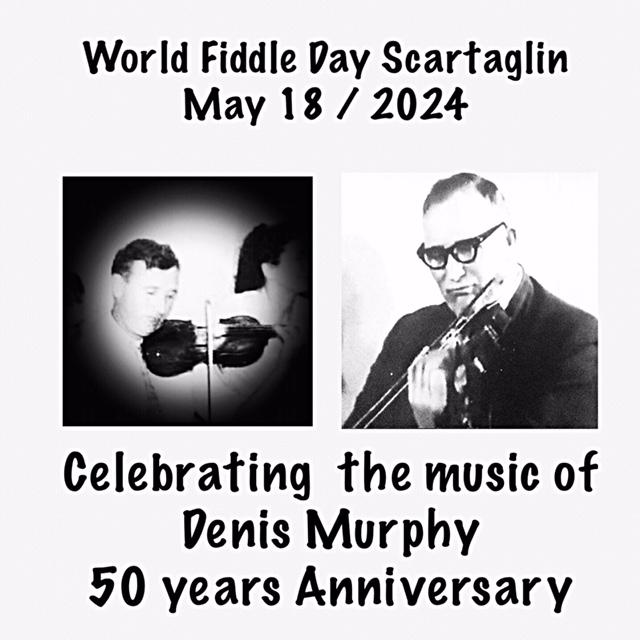 October 2023 News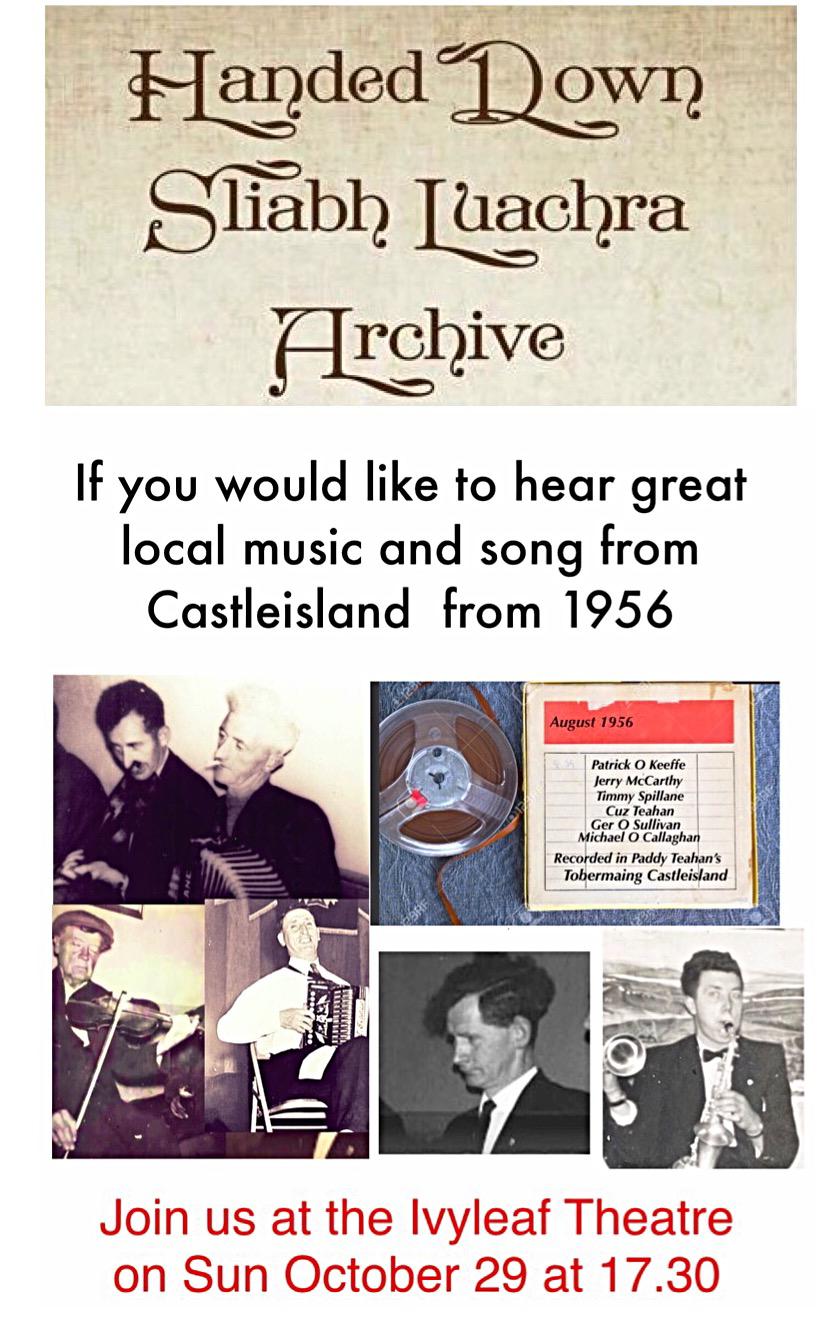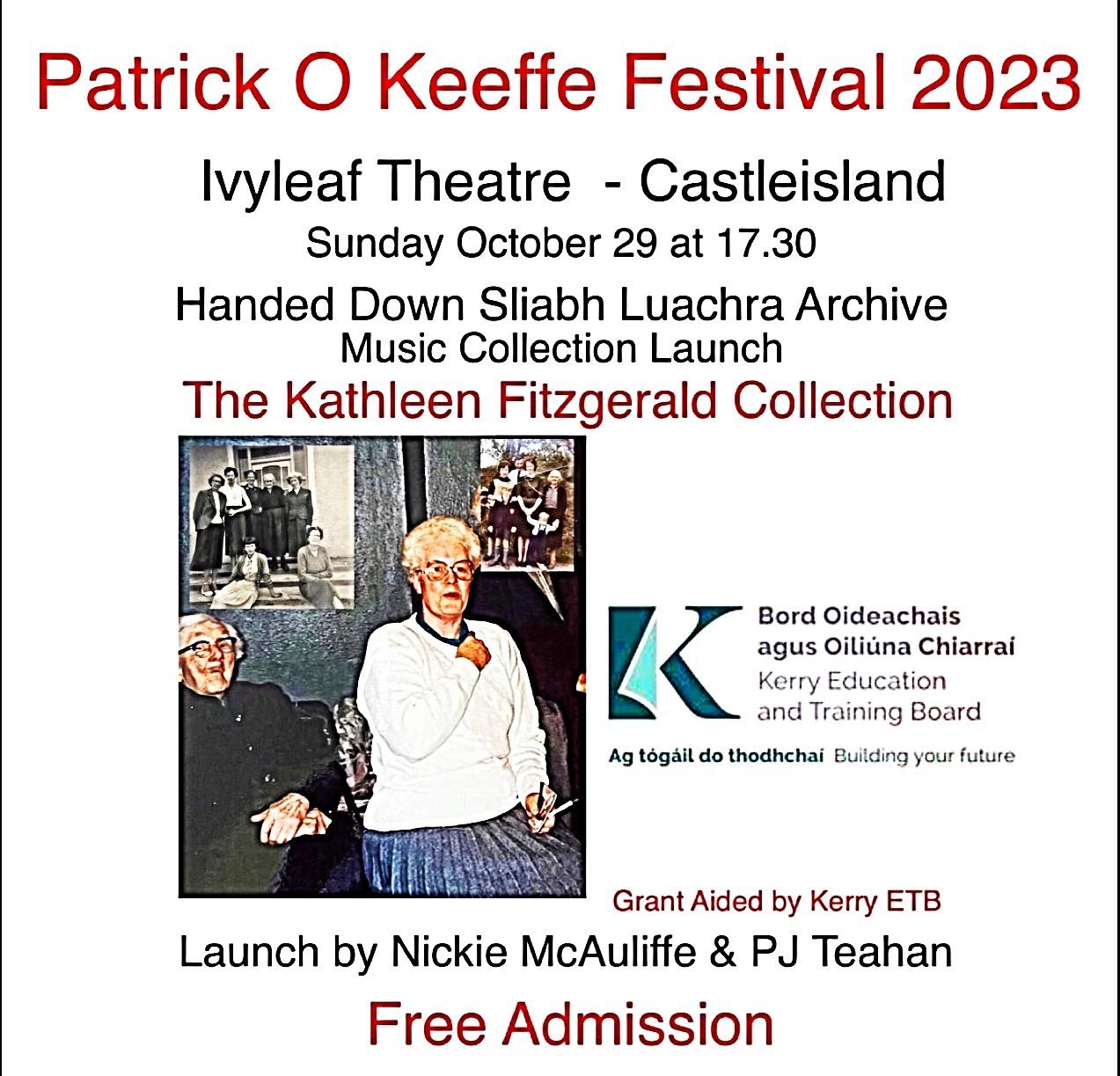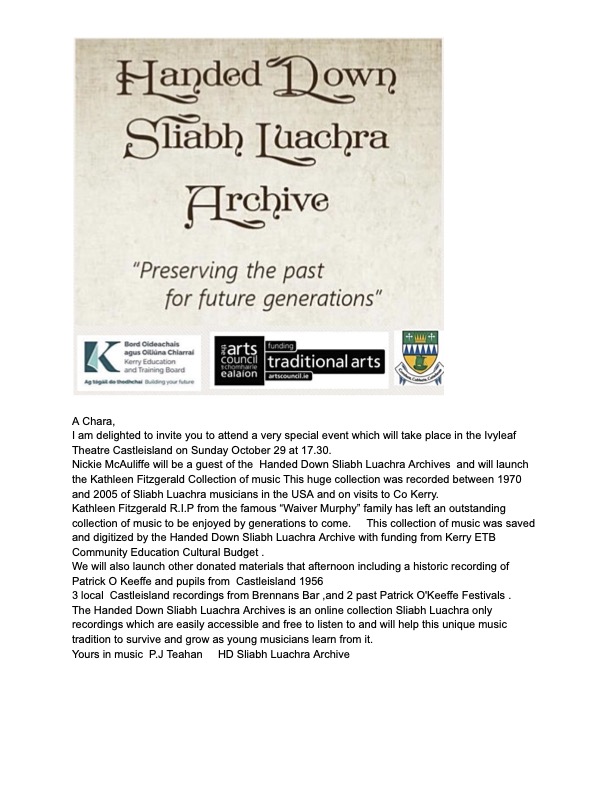 June 2023 News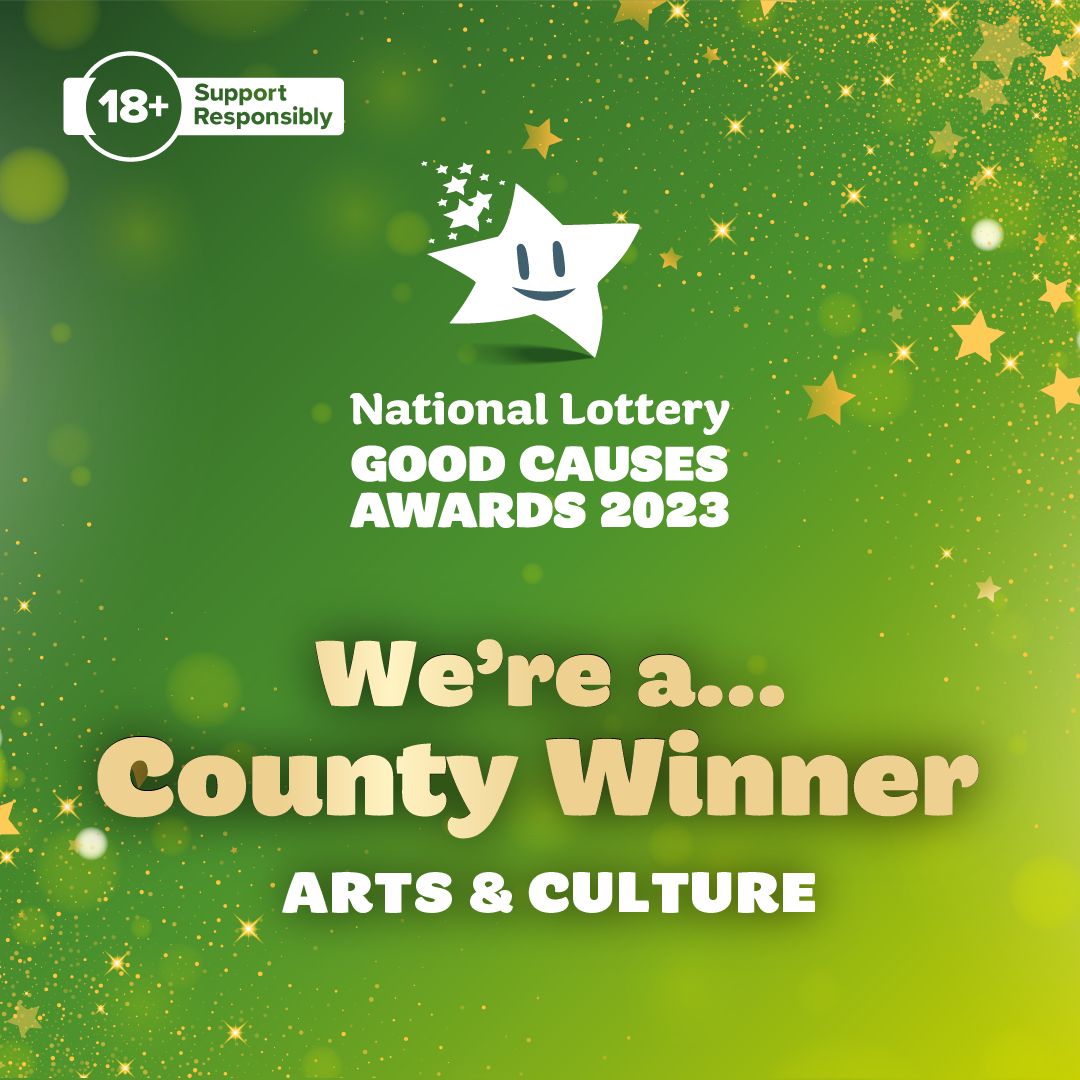 #GoodCausesAwards
We are absolutely thrilled to announce that World Fiddle Day Scartaglin Community Group is a County Winner in the National Lottery Good Causes Awards 2023 in the Arts & Culture category.
The sheer number of entries across the country was beyond our expectations and the judges were really impressed with your entry. Being named County Winner is a true testament to the quality of your entry and a reflection of all the good work you do.
NEXT STEPS:
The judging panel will reconvene over the next few weeks to review all County winners and shortlist the organisations to go through to the National Finals. The National Finalists will be announced in late June.
May 2023 News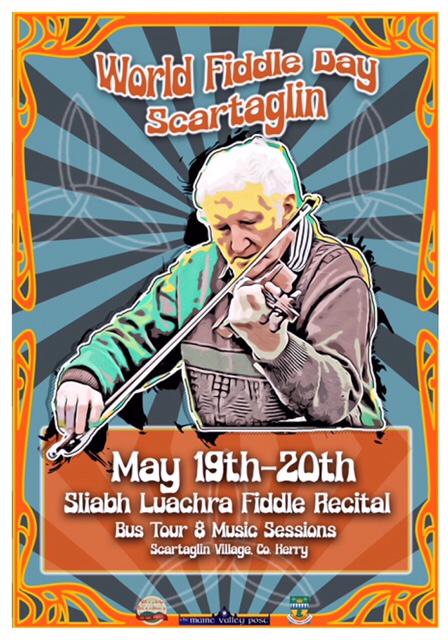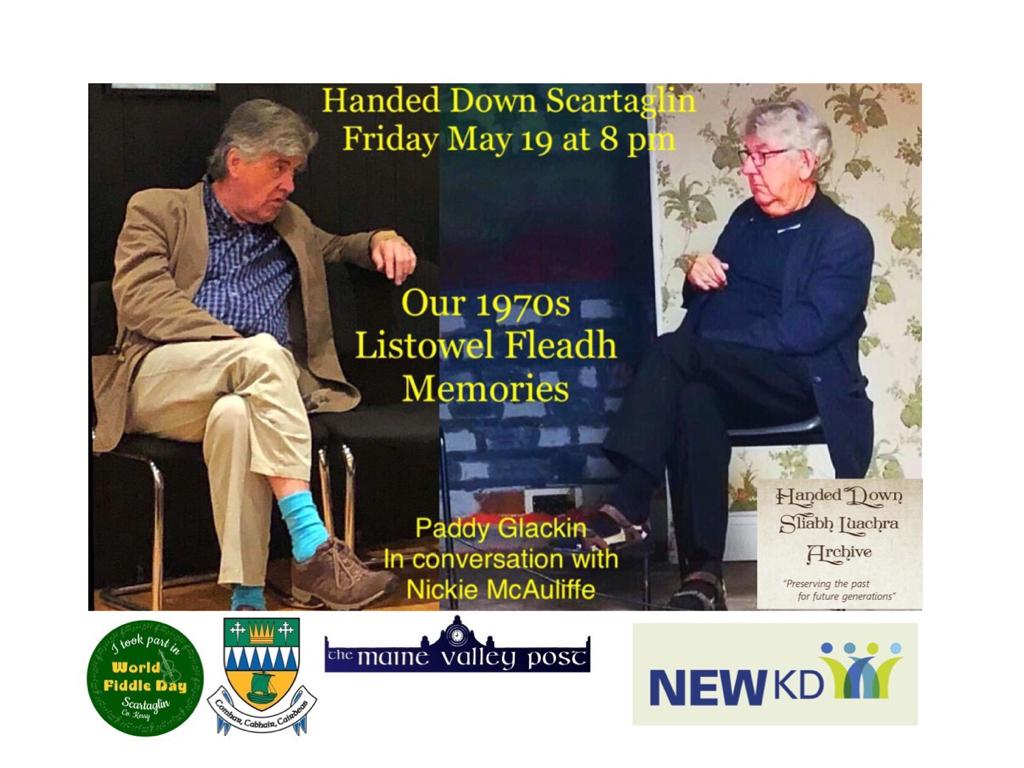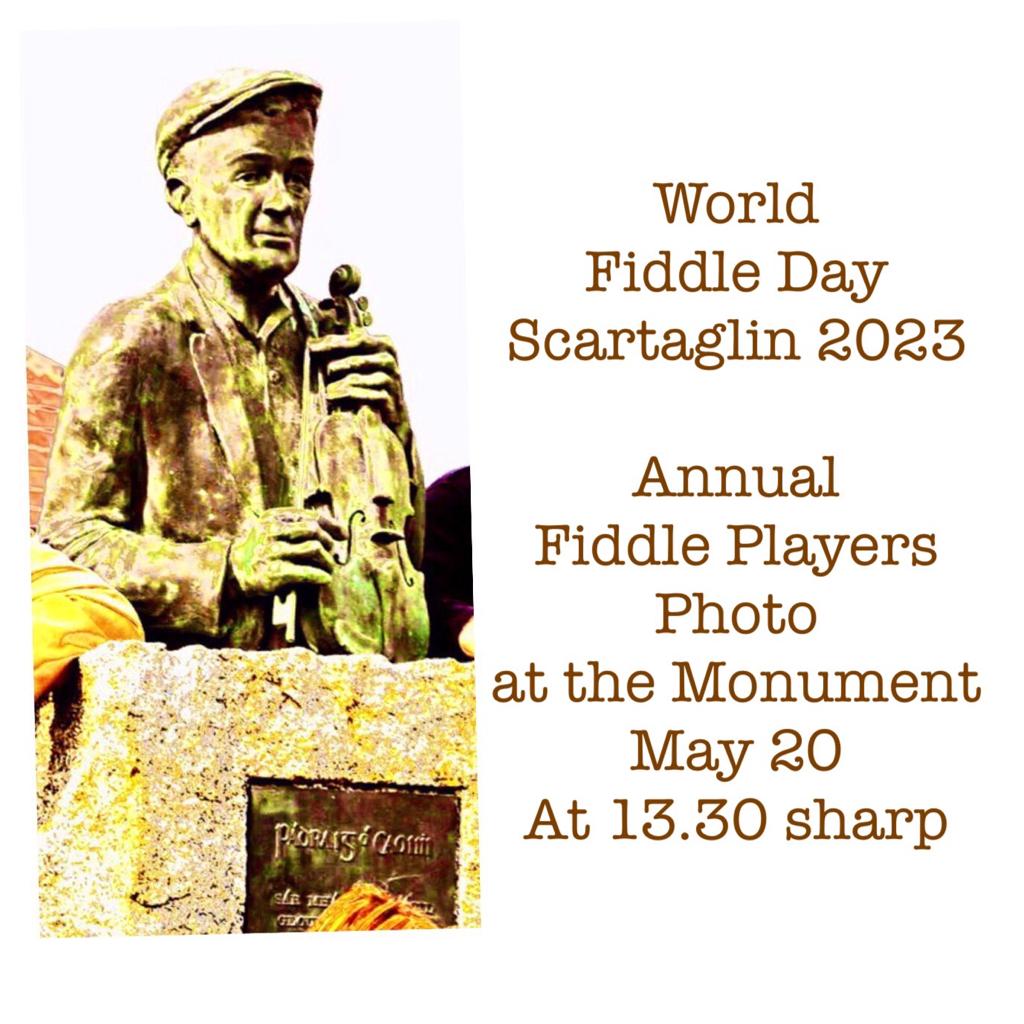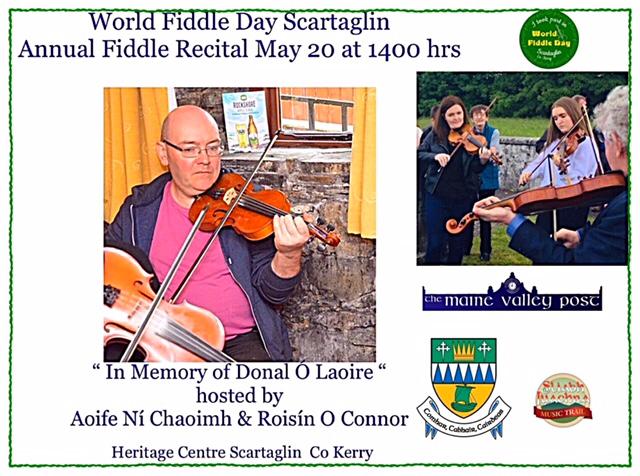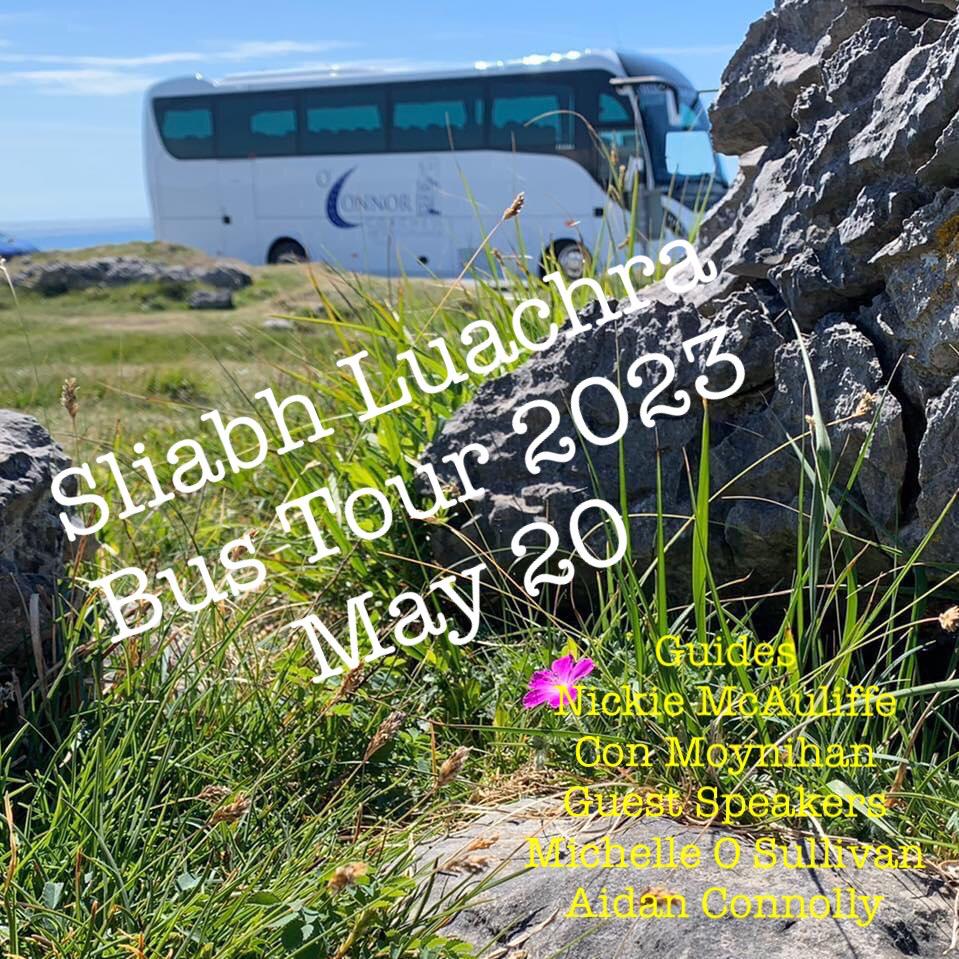 Feb 2023 News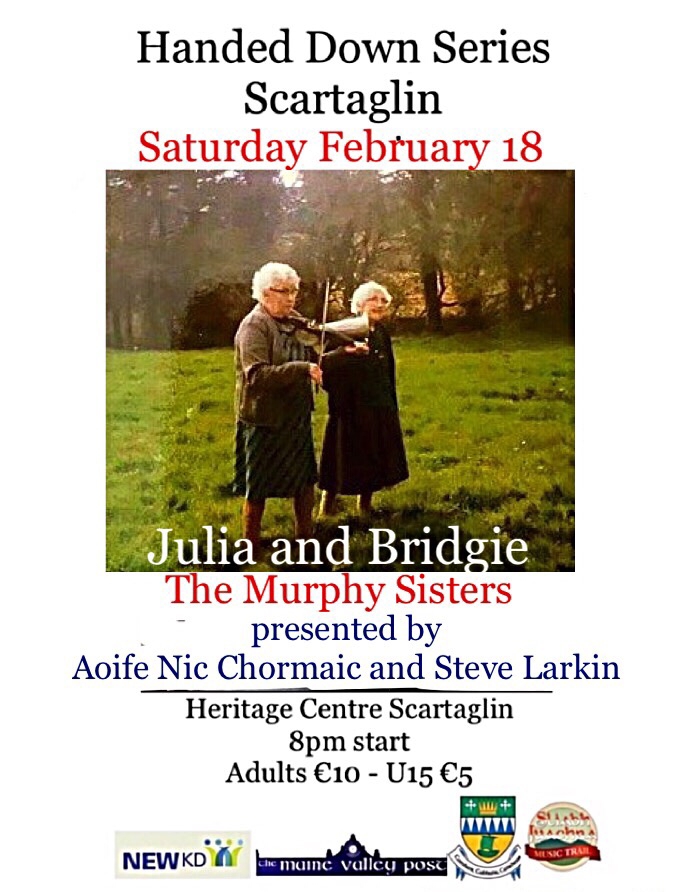 Jan 2023 News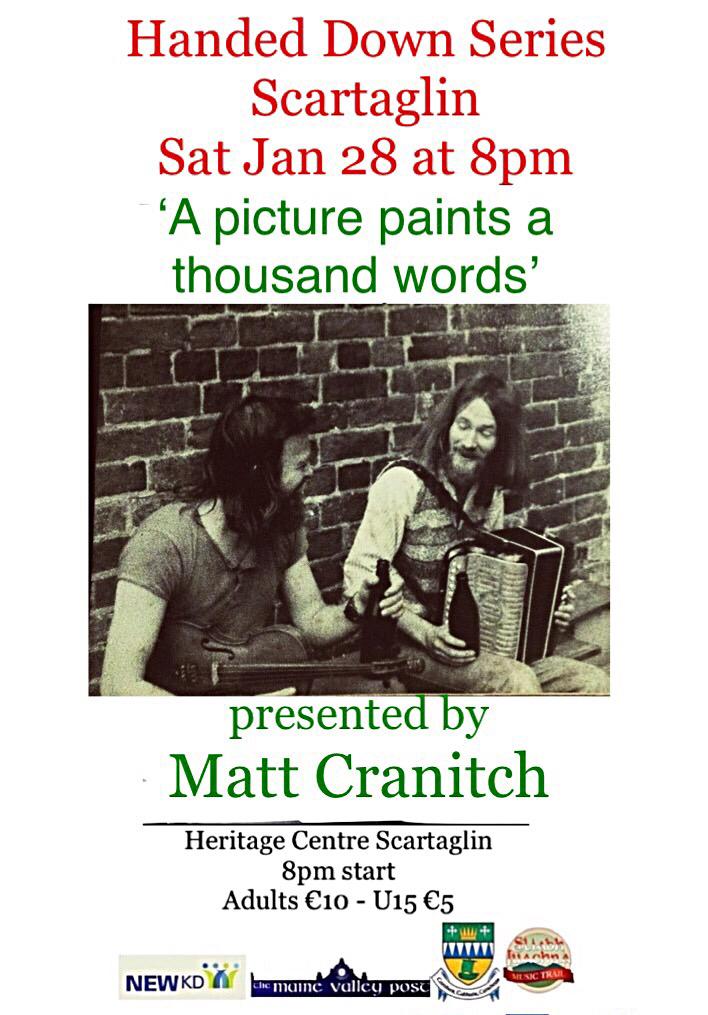 December 2022 News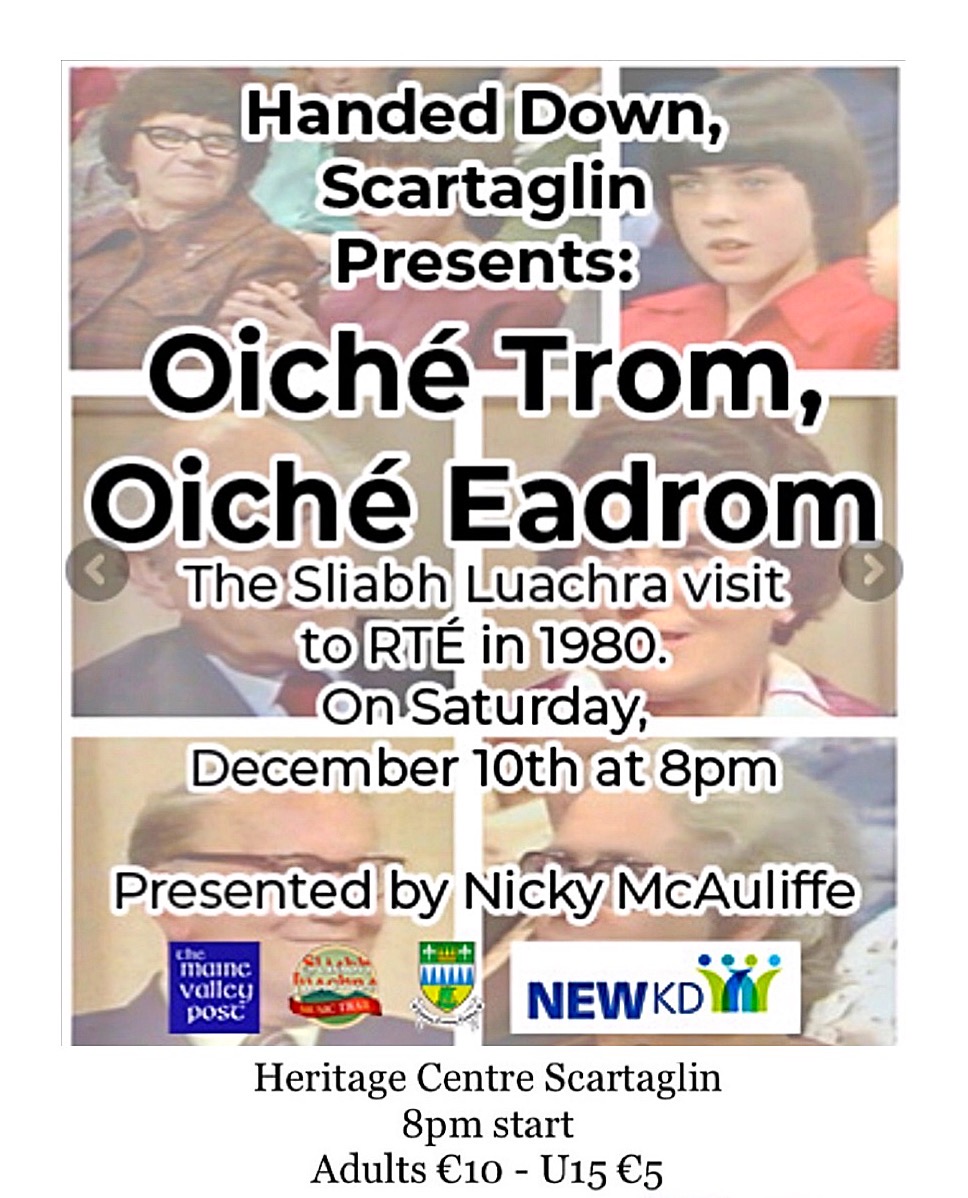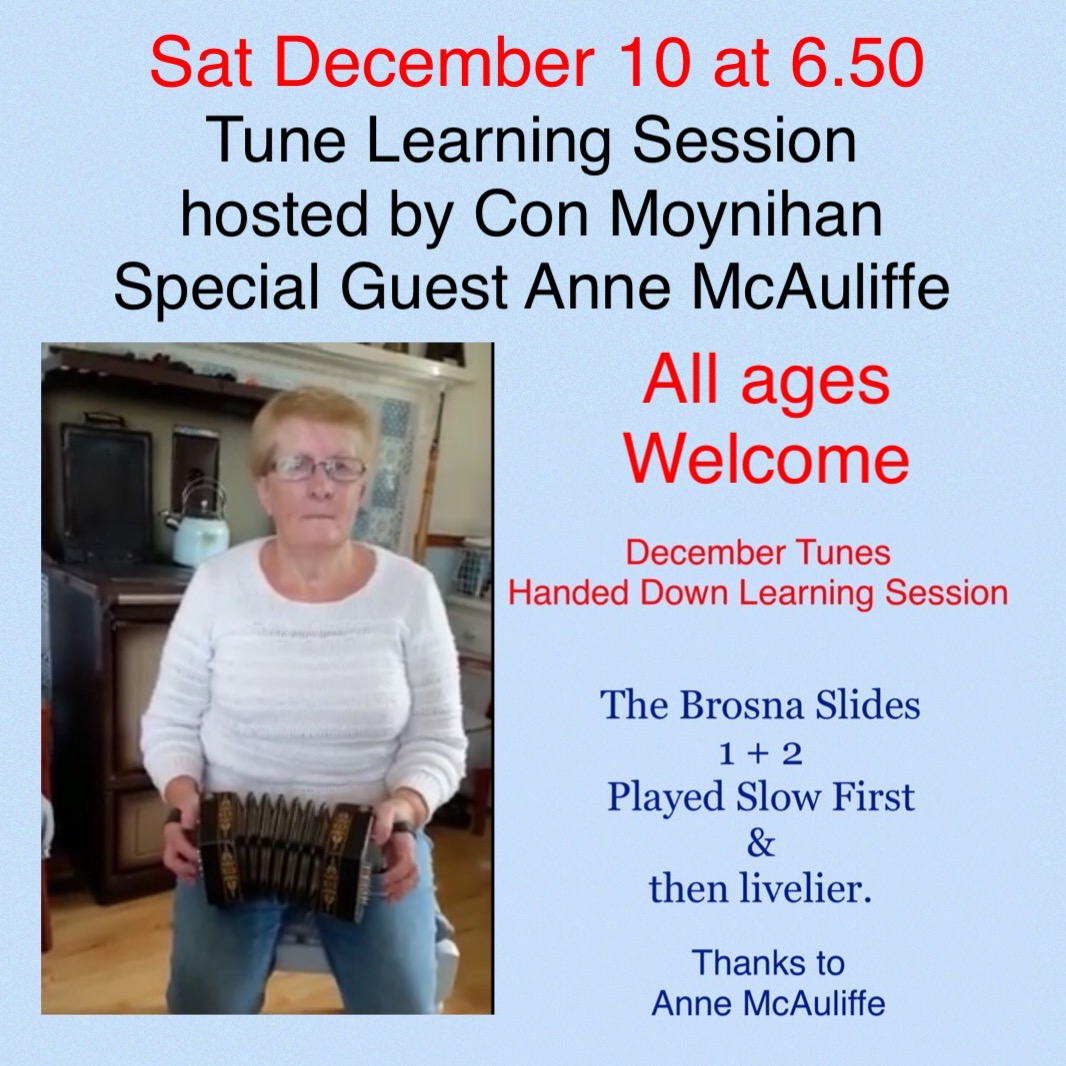 November 2022 News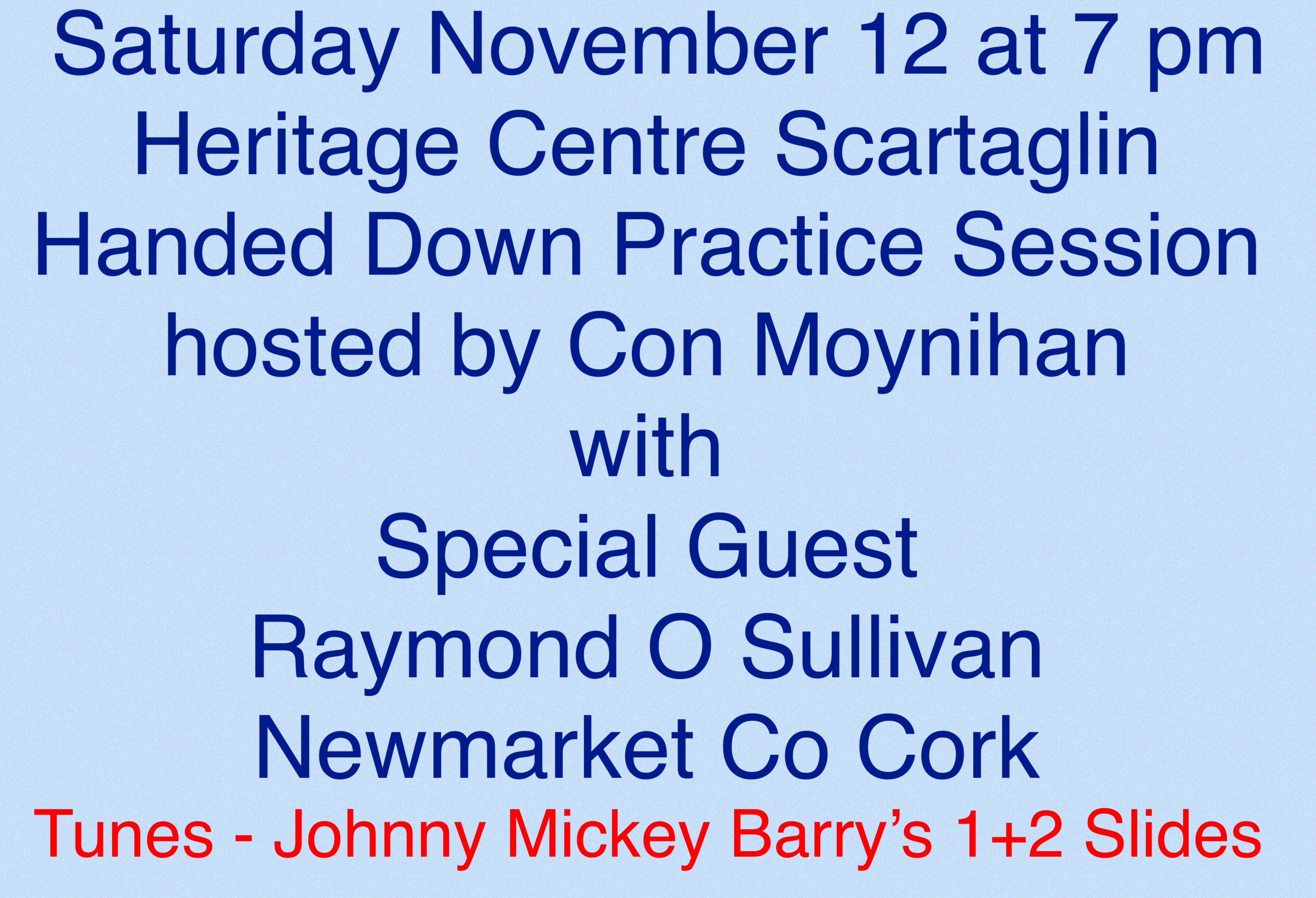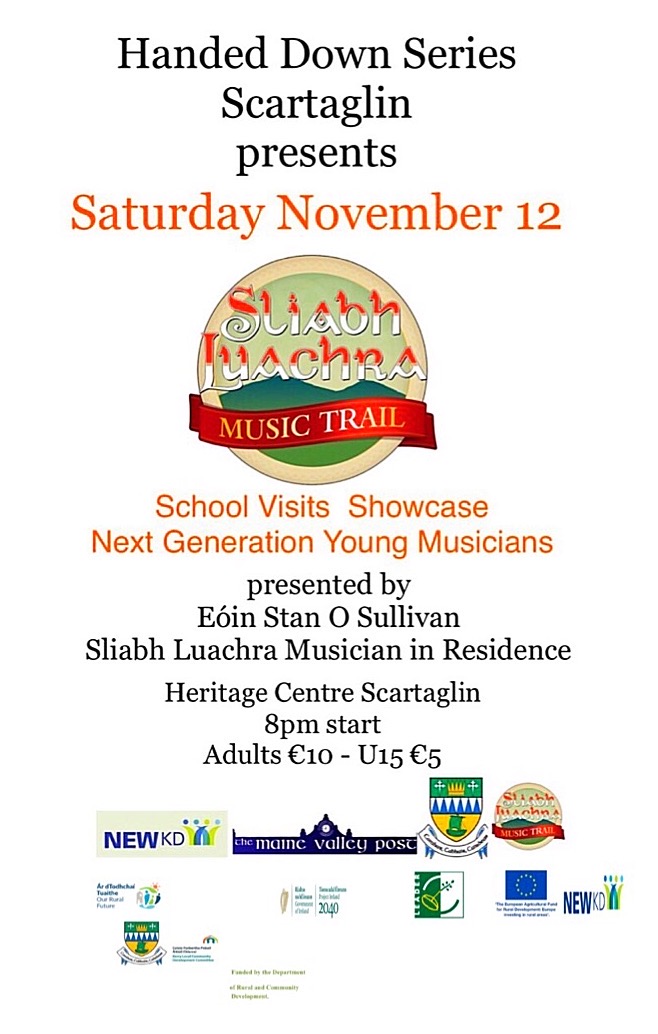 October 2022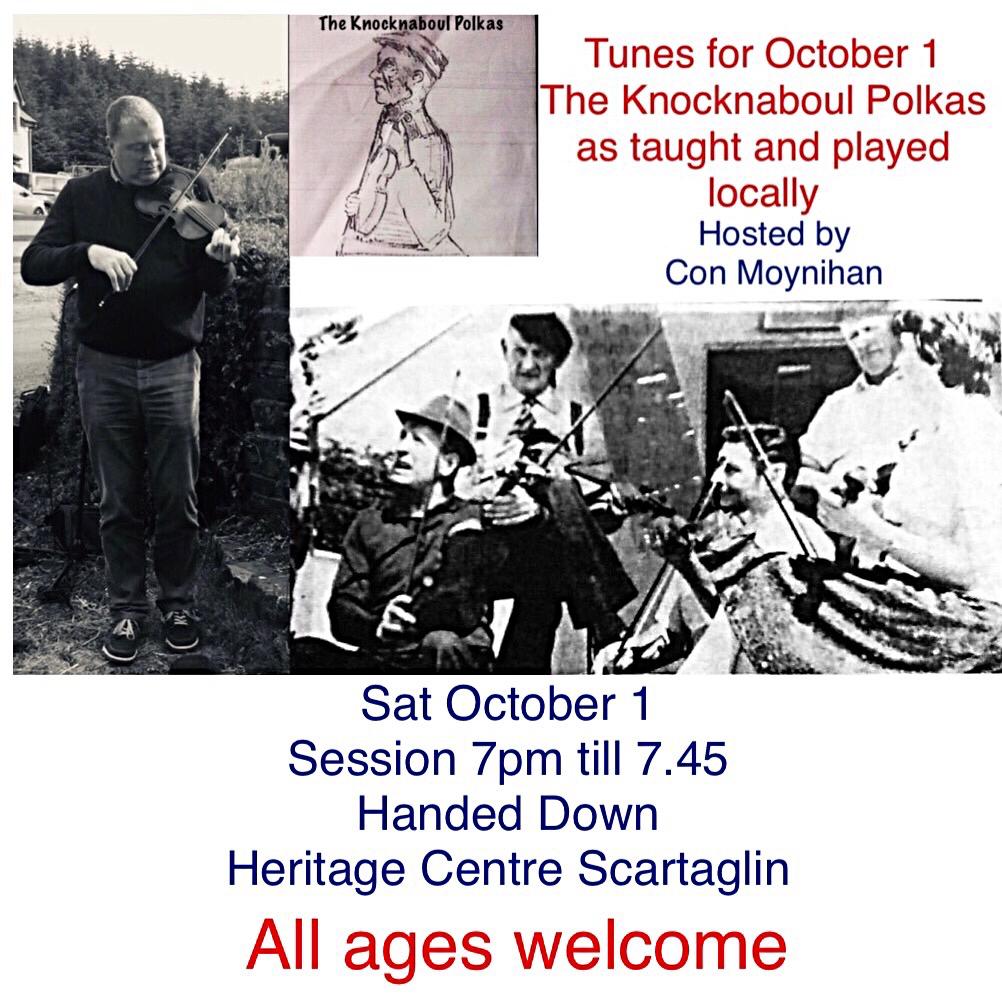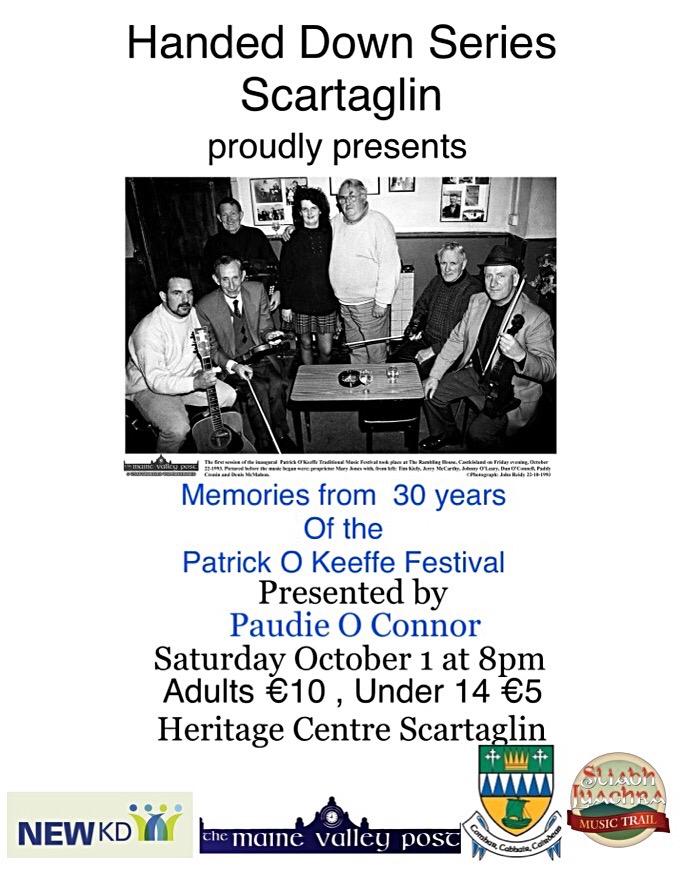 May 2022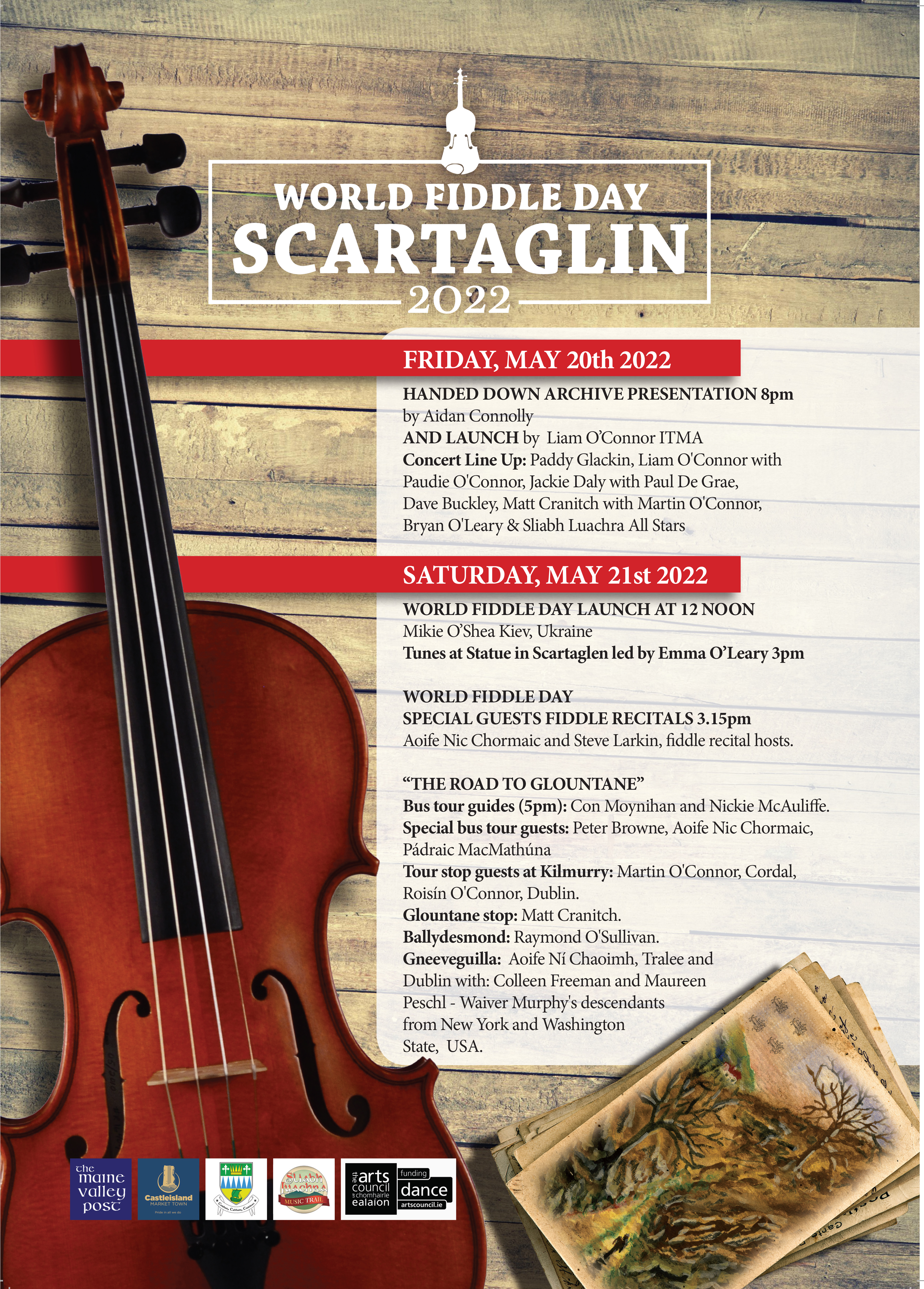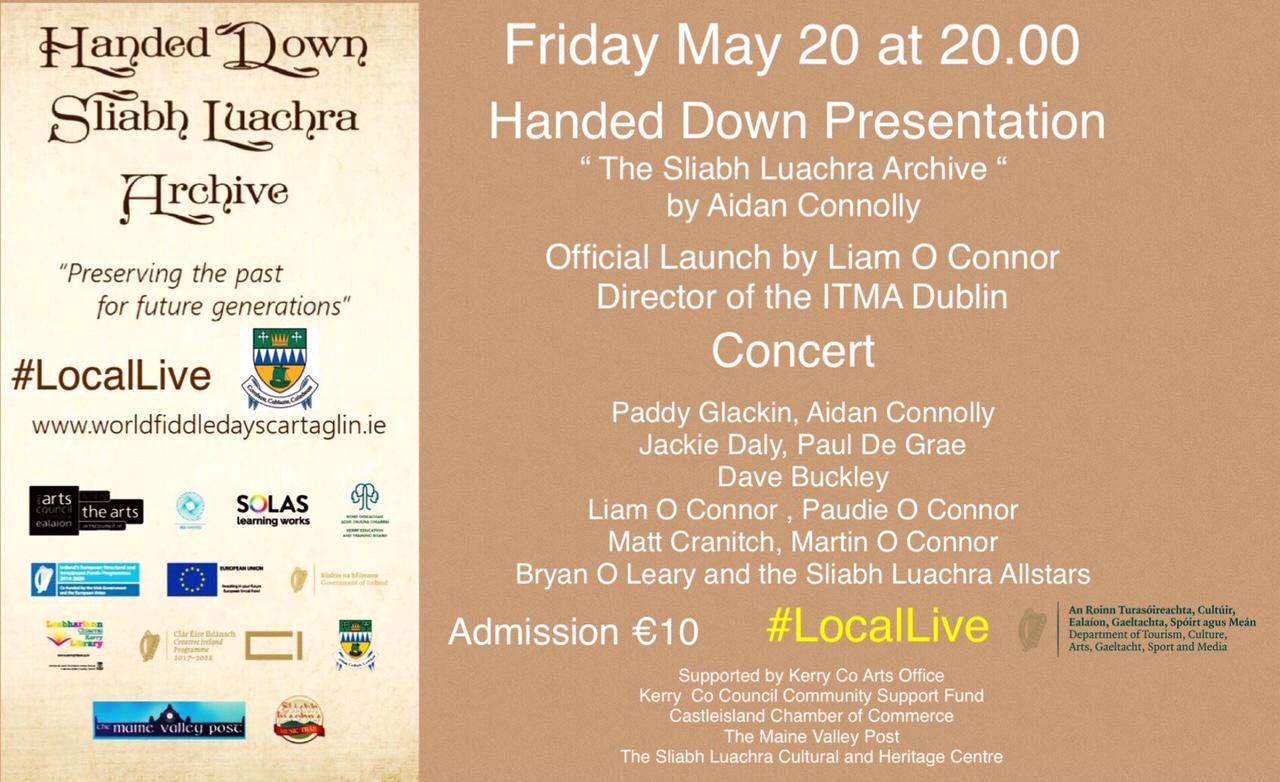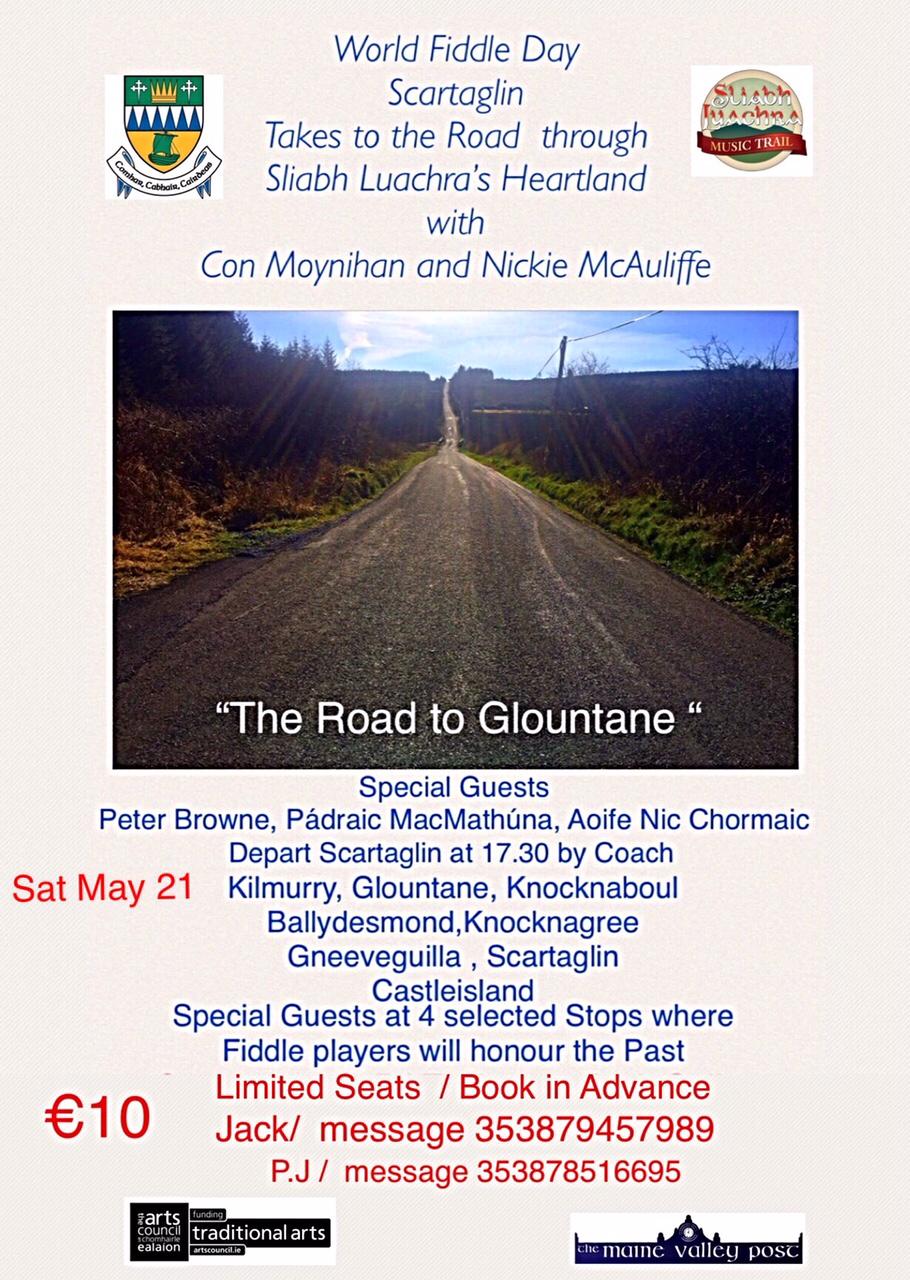 Saturday May 21st at 5.30 pm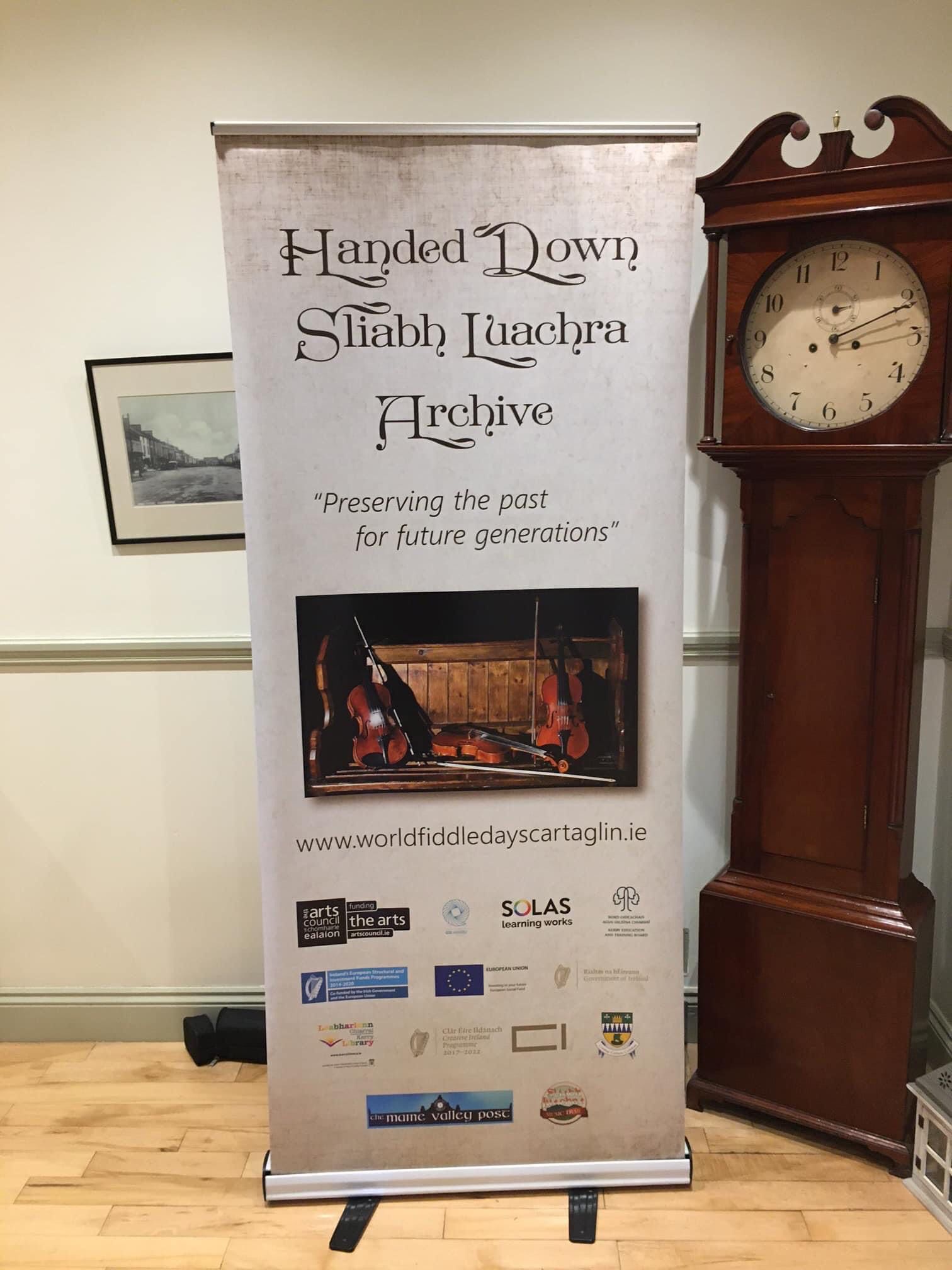 We are delighted to finally announce that we will officially launch the Handed Down Sliabh Luachra Archive on on Friday May 20 at 8 pm at the Sliabh Luachra Heritage and Cultural Centre Scartaglin Village with fiddler Aidan Connolly handling the presentation and and with invited guests who will launch and play . It's taken 2 years but it is finally happening . Plan your visit and accommodation please and I promise from our end that you will enjoy yourself.
https://m.soundcloud.com/pj-teahan-884614828/sets/world-fiddle-day-scartaglin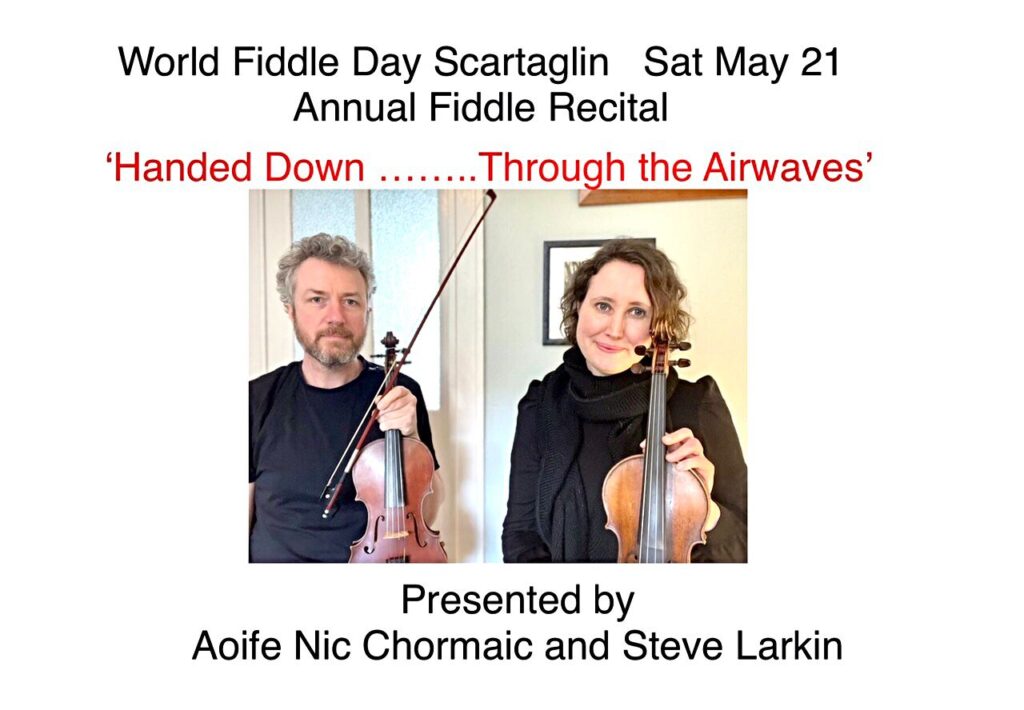 This year's World Fiddle Day Scartaglin Fiddle Recital ' Handed Down … Through the Airwaves' will be presented by fiddle players Aoife Nic Chormaic and her husband Steve Larkin and their son Cuan. They have selected their choices from the Archives and it's going to be a great occasion with the following musicians honoured Willie O Connell, Sonny Riordan, Paddy Cronin, Julia Clifford, Mick Culloty, Seán Abeyta, Billy Clifford, Bridgie Kelliher, Denis Murphy, Seamus Ennis. Aoife presents the Rolling Wave RTE Radio 1 programme every Sunday night at 9 pm . She will follow in the footsteps of Seamus Ennis, Andrias O Gallachóir , Ciarán O MacMathuna, Pat Feeley and Peter Browne who all came from Radio Eireann to record in Scartaglin . Tunes will be released soon for people to learn and play at the recital. They can be accessed on the Handed Down Sliabh Luachra Archive on SoundCloud or through the website worldfiddledayscartaglin.ie "Bring your fiddle and join in "
September 2021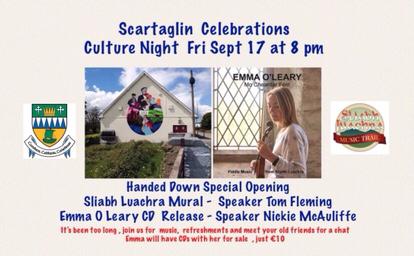 May 22nd 2021
Here are the links for all events that took place on World Fiddle Day 2021. They premiered on May 22nd 2021 and are now available to be viewed at anytime:
Launch:

6pm:

6.30:

7pm 'Insights':

10.45 pm:

May 2021
World Fiddle Day Scartaglin Saturday May 22nd 2021
It's that time of the year again! Who would have thought we would, once again, be preparing an online presentation? But, here we are and we have embraced the challenge to make it different and better than last year's event, which was viewed by nearly 4000 people from all over the world .
World Fiddle Day Scartaglin is, as many of you know, a festival with a difference.
It's a day for fiddle players to celebrate their instrument, the Sliabh Luachra Fiddle tradition and those who played it.
Though relatively young, it has established itself since 2013 as a very important event in the Arts and Traditional music world. The ethos of the festival is to help preserve the Sliabh Luachra Tradition and celebrate those who played and kept it alive.
We have developed a number of innovative ideas such as encouraging visiting musicians to learn a particular set of tunes. An event is then organised during the festival where all those musicians are encouraged to participate and play those tunes. The tunes may, as in previous years, be a famous recording like 'The Star above the Garter' or a set of music that was played in the village many years ago. What is unique is that it is the local music of Sliabh Luachra that is on offer.
When you visit Scartaglin as a fiddle player you will be following in the footsteps, sitting in the same rooms and playing some of the same tunes as legendary fiddle players like Pádraig O' Keeffe, Denis Murphy, Julia Clifford, Paddy Cronin, Jerry McCarthy and many many more.
You will become part of the history of Sliabh Luachra when you take your seat and play your fiddle!
In a nutshell, World Fiddle Day in Scartaglin is a day where those who have gone from us are remembered and honoured. A day when the great local tunes are revisited and played by the present generation of Sliabh Luachra musicians, young and old.
So, next year bring your fiddle and join in the fun!
So what is happening this year?
Saturday May 22nd 2021 will see a number of events unfold throughout the day.
Events can be viewed on the World Fiddle Day Scartaglin Facebook page and on the Handed Down Sliabh Luachra Archive YouTube Channel, on Saturday May 22nd, starting 12 noon and evening event starting at 7pm.
We will commence online at 12 noon with a few words from Nickie McAuliffe in discussion with Con Moynihan on the importance of Archiving our music. New donations of Sliabh Luachra Solo Fiddle cassette recordings have been digitised and will be launched on World Fiddle Day. The recordings highlight the unique fiddle tradition of Sliabh Luachra. Paddy Cronin, Julia Clifford, Willie O' Connell, Kathleen O' Keeffe and Connie O' Connell are amongst those featured in the recordings.
We will then welcome fiddle player Liam O' Connor, the head of the ITMA in Dublin, No stranger to Scartaglin, Liam has previously hosted a successful Handed Down lecture and he has played at the World Fiddle Day Scartaglin Concert.
He will explain the role of the ITMA and outline plans to strengthen the links between the ITMA and the Handed Down Sliabh Luachra Archive.
This will be followed by a review of the new recordings presented by Sliabh Luachra Musician in Residence, Eóin Stan O' Sullivan.
These great recordings will then be available on the Handed Down Sliabh Luachra Archive or on our Archive Soundcloud. These can be accessed through the Audio section on our website or through a link on the ITMA website.
This year's evening presentation is called Insights and that is exactly what the viewer can expect! It can be viewed on the World Fiddle Day Scartaglin Facebook page and on the Handed Down Sliabh Luachra Archive YouTube Channel, at 7pm.
Sprinkled between the outstanding Sliabh Luachra fiddle video contributions will be informative and thought provoking pieces. These will take a look at many of the aspects of what World Fiddle Day in Scartaglin has strived to preserve. Topics such as Social History, Emigration and Musical influences will be explored.
Young Musicians will seek Insights from seasoned musicians. In years to come, these should prove to be a valuable addition to the Sliabh Luachra story.
All this and many more Sliabh Luachra music contributions from guest fiddlers from all over the globe will make this a day to be remembered and an evening not to be missed.
Our thanks to Kerry Co. Council Arts Office, Arts Officer Kate Kennelly, the Arts Council of Ireland, the Sliabh Luachra Music Trail and the Maine Valley Post, ITMA and their staff in Dublin and Aoife Nic Cormaic of the Rolling Wave RTÉ Radio 1 for all their support, help and funding.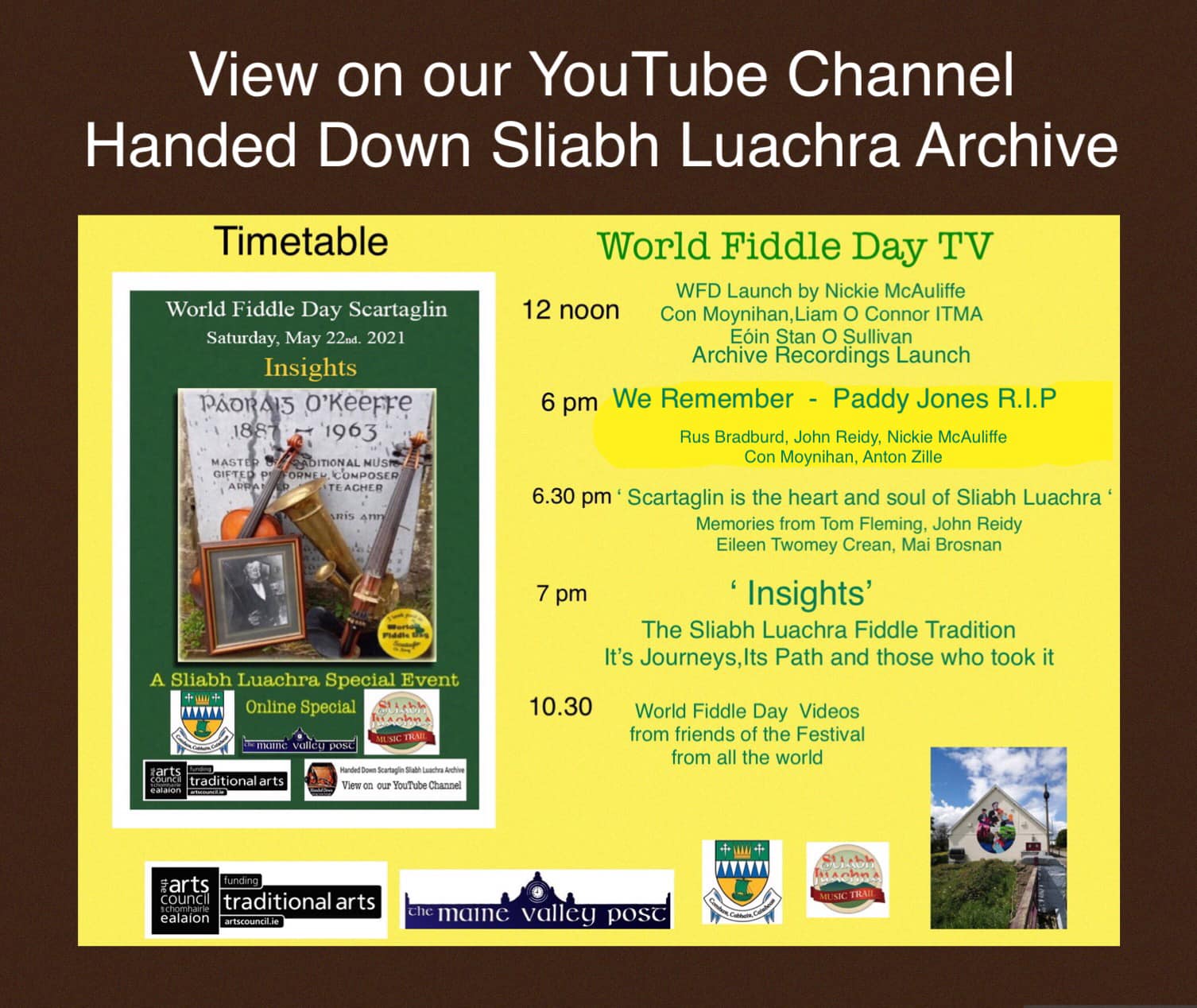 April 2021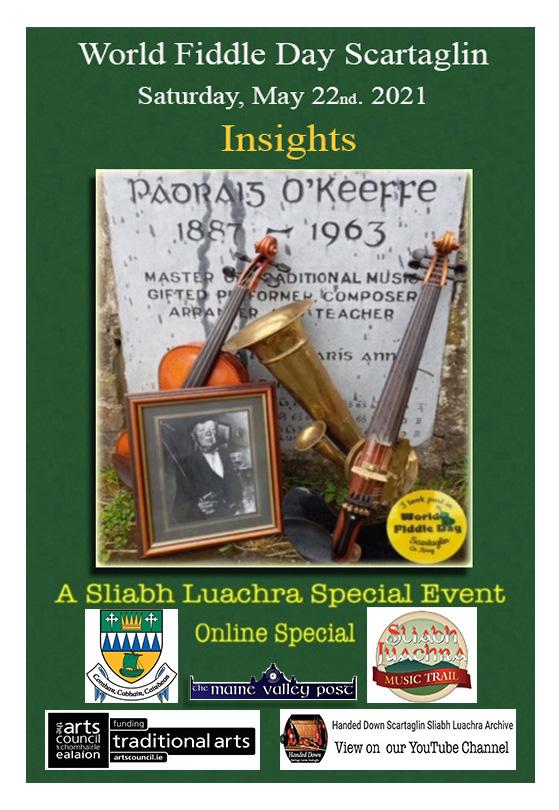 Insights
"To find insights you have to go deeper till you arrive at a moment when you will see it and feel it
because you will be at a deeper emotional place of understanding "
Insights
Join us on Saturday May 21 for a special World Fiddle Day Scartaglin Online Presentation where we will present many insights into the Sliabh Luachra Fiddle Tradition, those who played it and Scartaglin's place in that Tradition both in the past and going forward
With invited guest fiddle players and contributions from all over the world
Thanks to Nickie and Anne McAuliffe for taking the photo and Shaun O Connor and John Reidy for their help with design .
Special thanks to Kerry Co Arts, The Arts Council of Ireland, the Sliabh Luachra Music Trail and the Maine Valley Post  and Richard Nolan of Art Customised for Video editing and online work.
September 15th 2020
Culture Night September 18th at 20.30.
A film made for the Handed Down Sliabh Luachra Archive presented by Maggie Prendiville Keane who threw the question What Was in the Air? around Sliabh Luachra which influenced Pádraig O Keeffe and his playing and teachings.
Featuring an all star cast of influential musicians, poets , singers , journalists and students of O Keeffe .
Peter Browne RTÉ, Lisa O Neill BBC Folk Artist Award winner , John Reidy of the Maine Valley Post , Èamonn O Braoin Gaelgóir, Joe Thoma Artist and Teacher , Eileen Sheehan Poet ,Matt Cranitch Doctrate in Musicof O Keeffe , Joe Creedon member of Cor Chúl Aodh, Breda Joy Writer and Journalist ,Skip Gorman USA musician and the legendary Sliabh Luachra musician Jackie Daly .
Like all good discussions it went off in a tangent and provoked many theories.
Featuring, Singing , Poetry, Slow Air playing , Photo Exhibition and Irish Language this event was a resounding success and a treasure to pass on to upcoming generations.
May 16th 2020
Tune in this evening for World Fiddle Day 2020… starts at 7.30 pm Irish Time, head to the Video Archive Section to view at that time, or watch us on Facebook, or our YouTube page: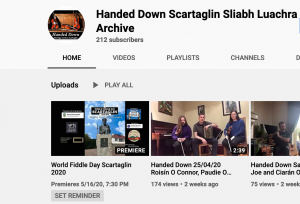 Handed Down Scartaglin Sliabh Luachra YouTube Page
May 5th 2020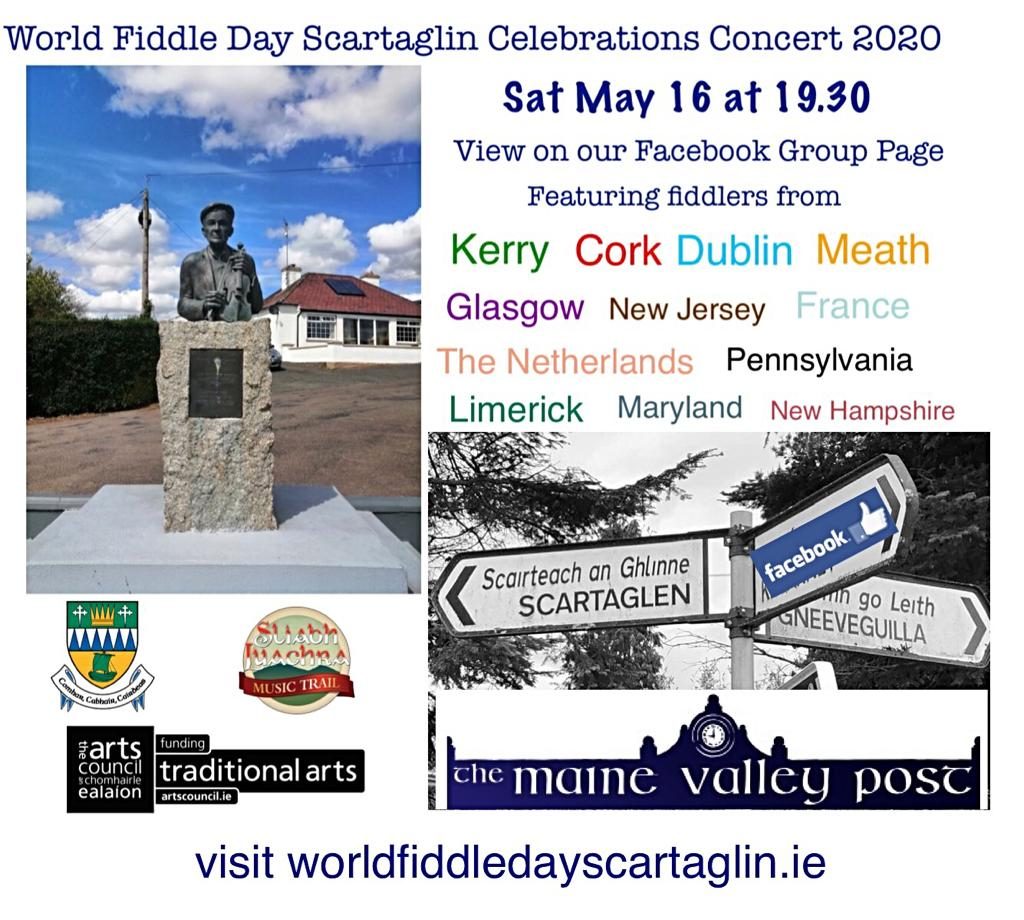 April 27th 2020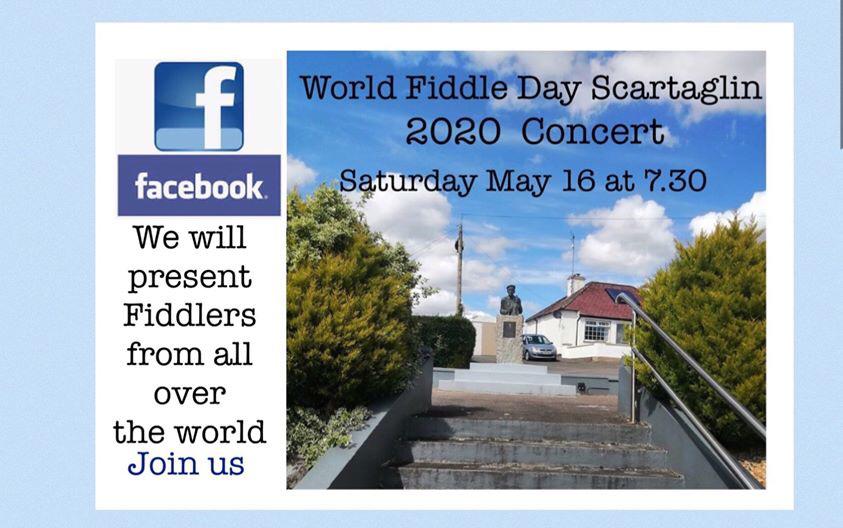 Mar. 25th 2020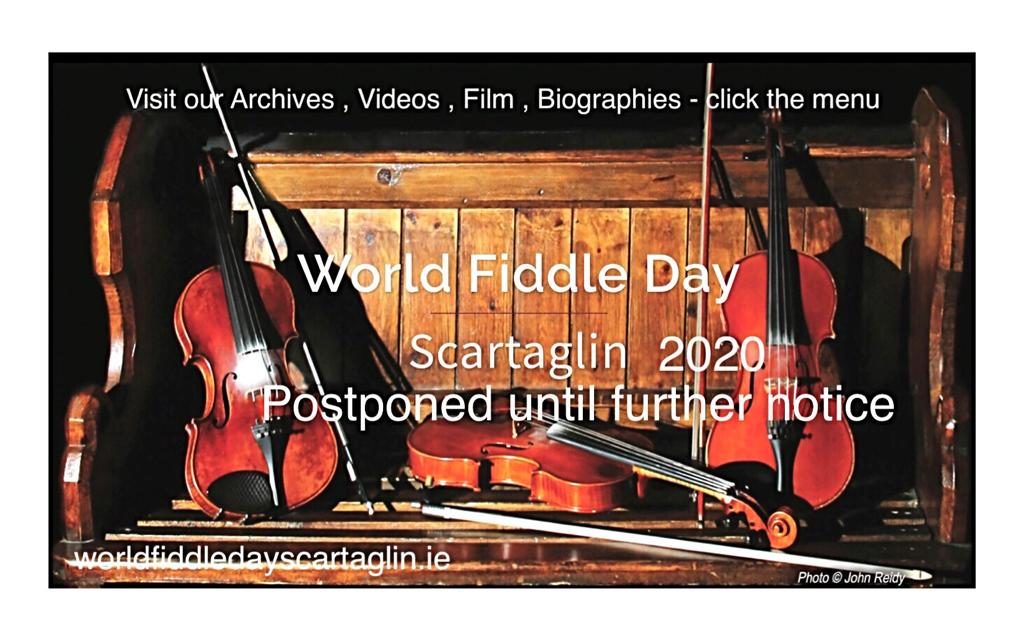 Mar. 12th 2020
Unfortunately, We have no choice but to postpone:

Feb. 5th 2020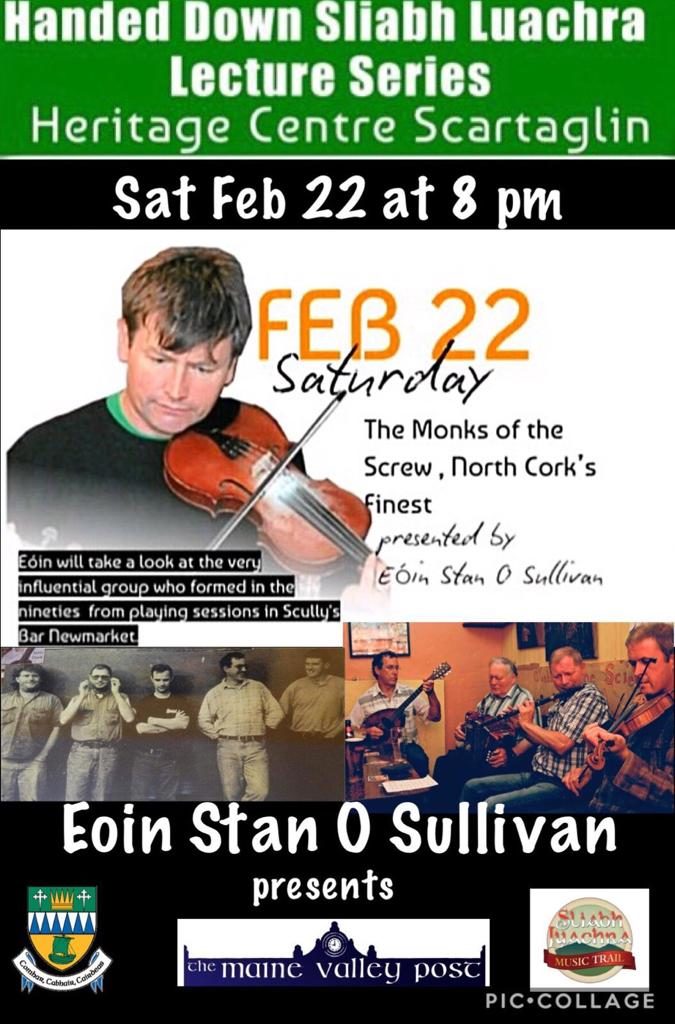 Jan. 13th 2020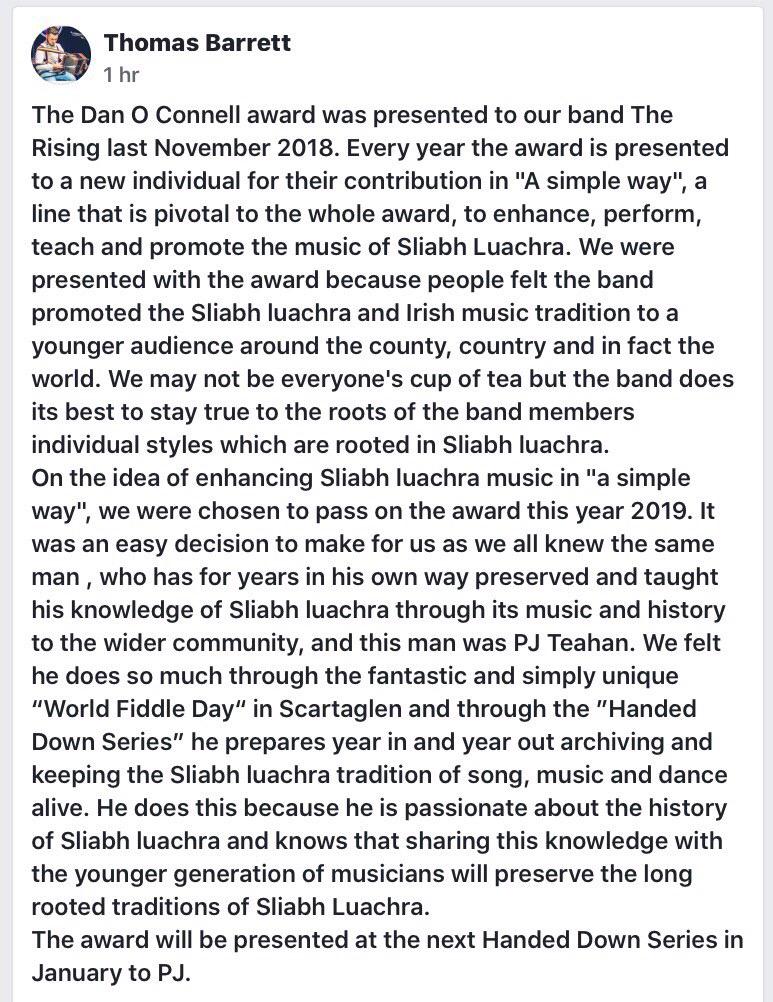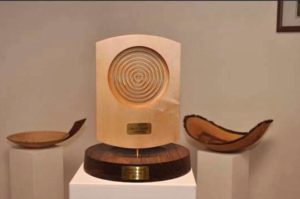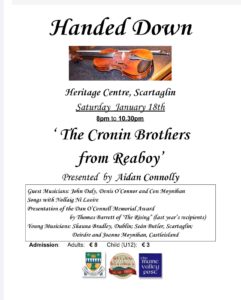 Jan. 3rd 2020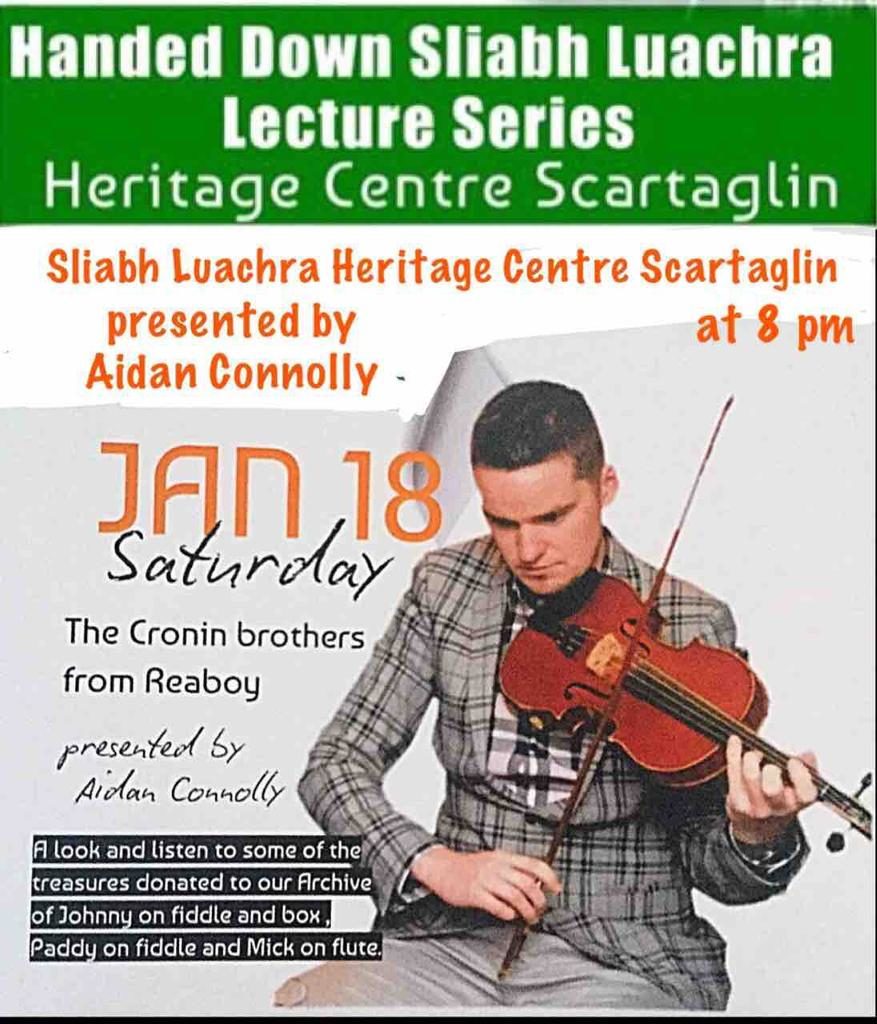 Nov. 15th 2019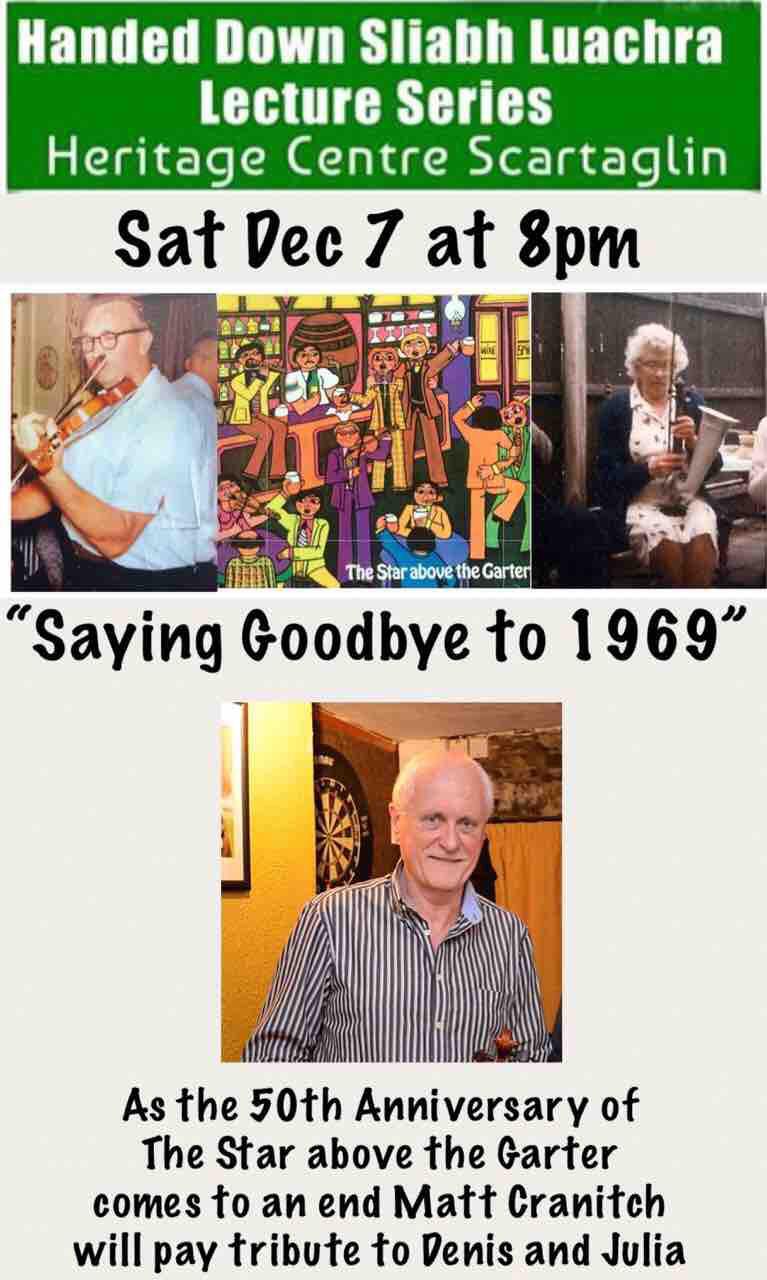 Nov. 5th 2019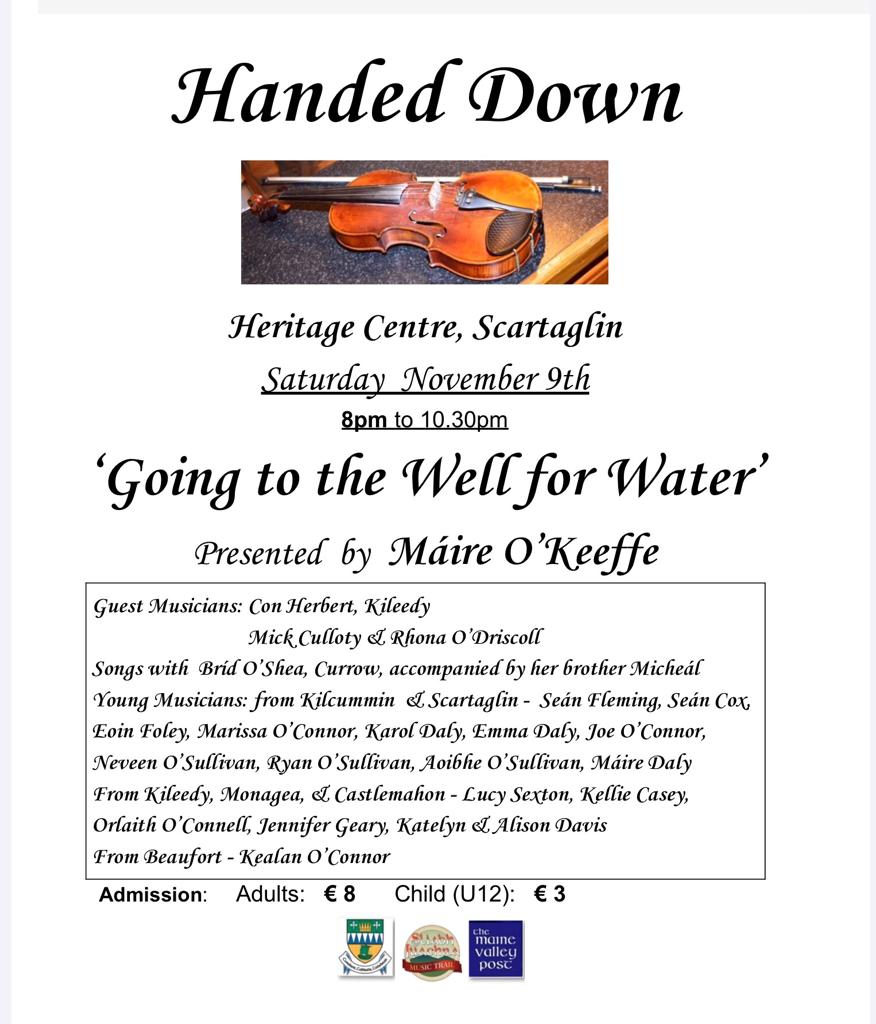 Oct. 21st 2019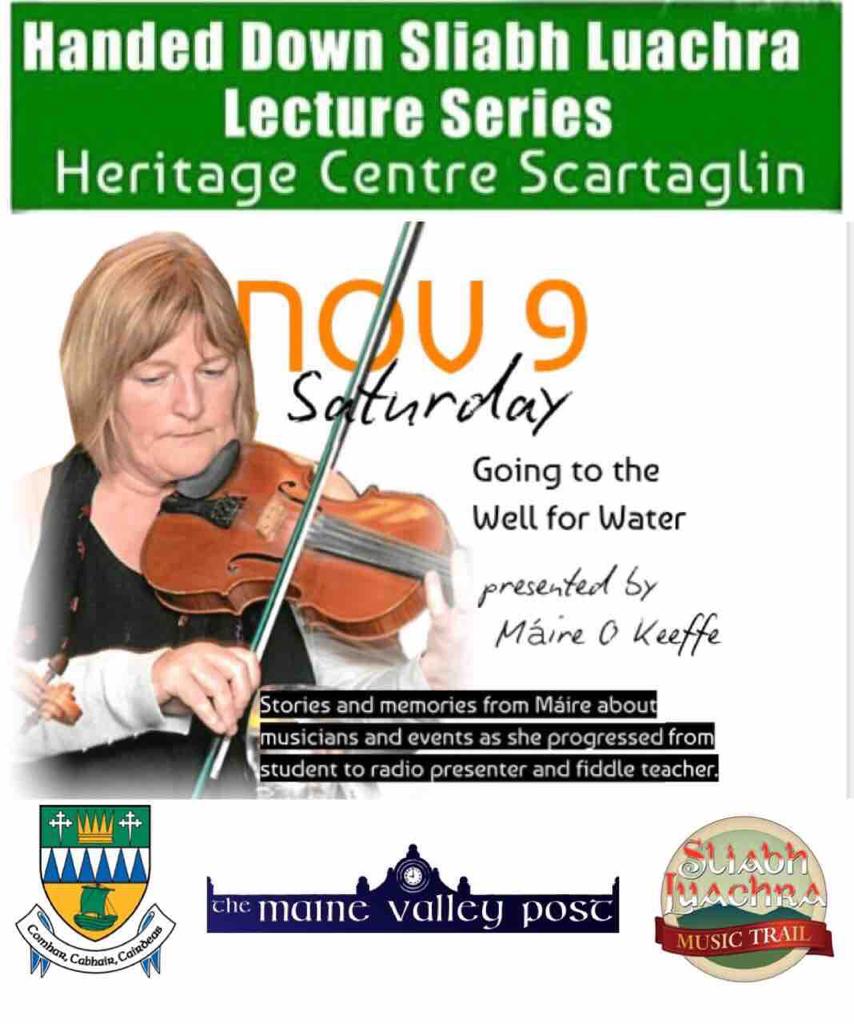 Oct. 9th 2019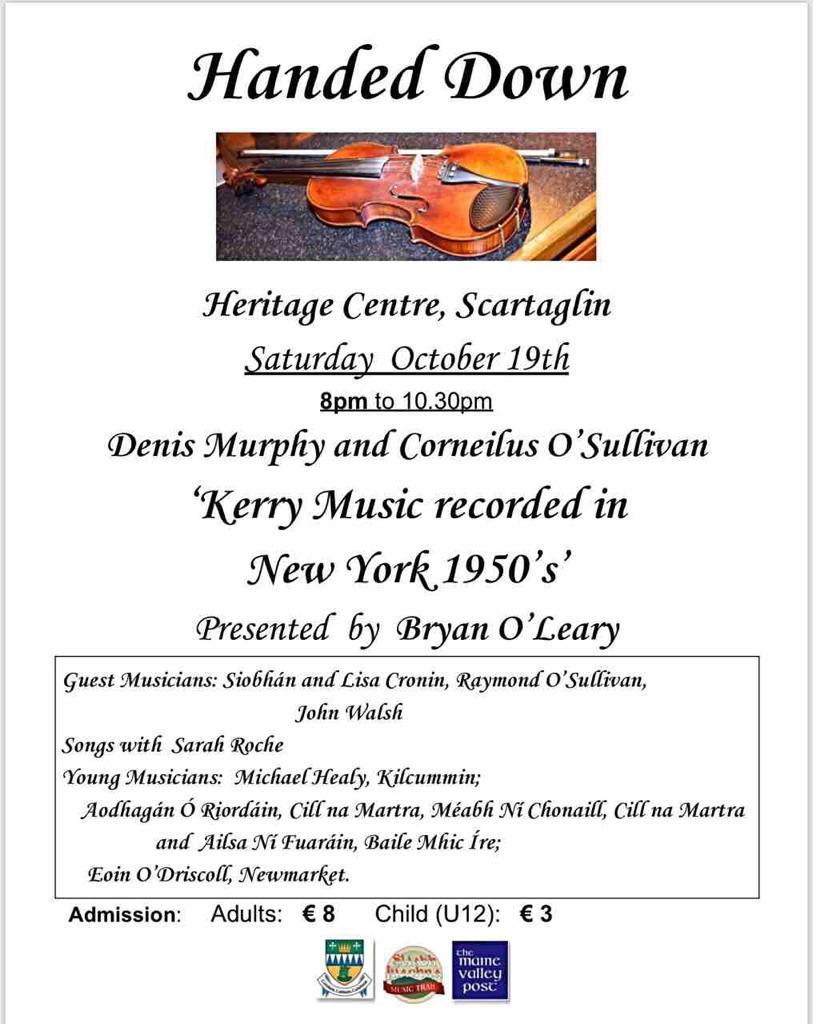 Sept. 20th 2019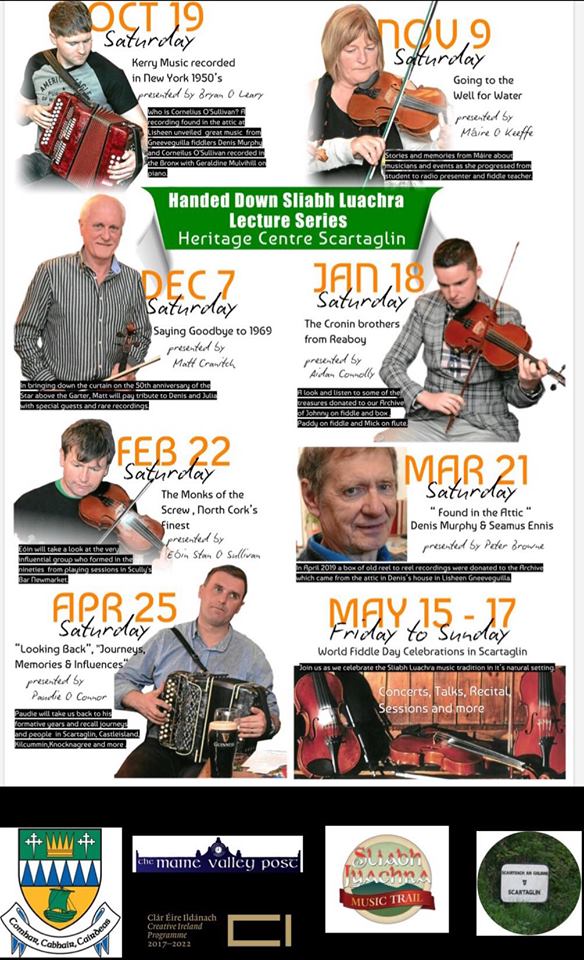 Sept. 4th 2019
Upcoming Events series: